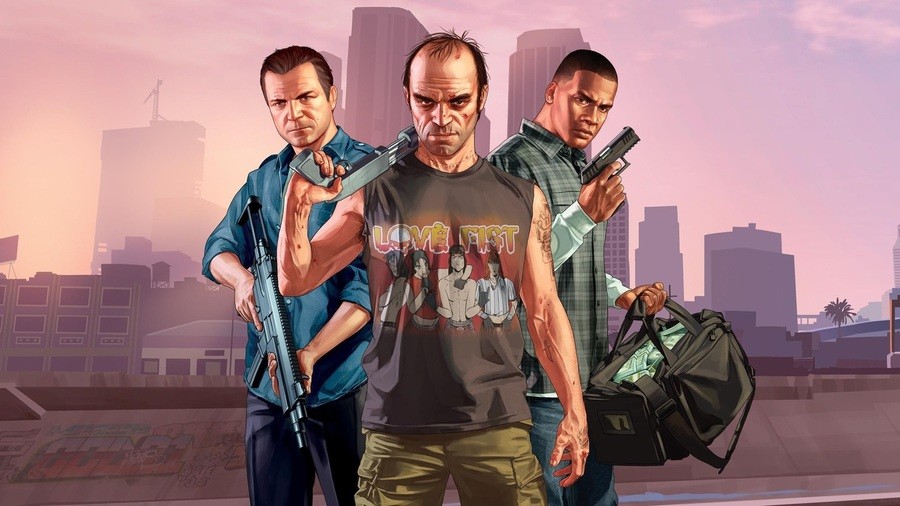 Cor blimey guv, the lads and lasses over at Rockstar must be rolling in it. Games Industry has broken down the top ten best selling games of 2019 so far in the UK, and guess what's number one? That's right, Grand Theft Auto V -- a game that first launched on PlayStation 3 all the way back in 2013. At this point it's difficult to say whether it'll ever leave the charts, even on a weekly basis.
The rest of the top ten makes for somewhat interesting reading. Three of the top five aren't even games that launched this year: Grand Theft Auto V, FIFA 19, and Red Dead Redemption 2. The Division 2 slides into cover at number three, while the stellar Resident Evil 2 remake rounds things out at number five. As a PS4 exclusive, Days Gone has also done well for itself, coming in at number six.
Here's the full top ten list, complete with numbers:
Grand Theft Auto V (361,312)
FIFA 19 (360,588)
Tom Clancy's The Division 2 (263,520)
Red Dead Redemption 2 (259,931)
Resident Evil 2 (239,495)
Days Gone (229,182)
Tom Clancy's Rainbow Six Siege (175,451)
Call of Duty: Black Ops 4 (172,065)
Anthem (165,746)
Forza Horizon 4 (144,790)
What do you think of this top ten? As always, feel free to question Britain's buying habits in the comments section below.
[source gamesindustry.biz]