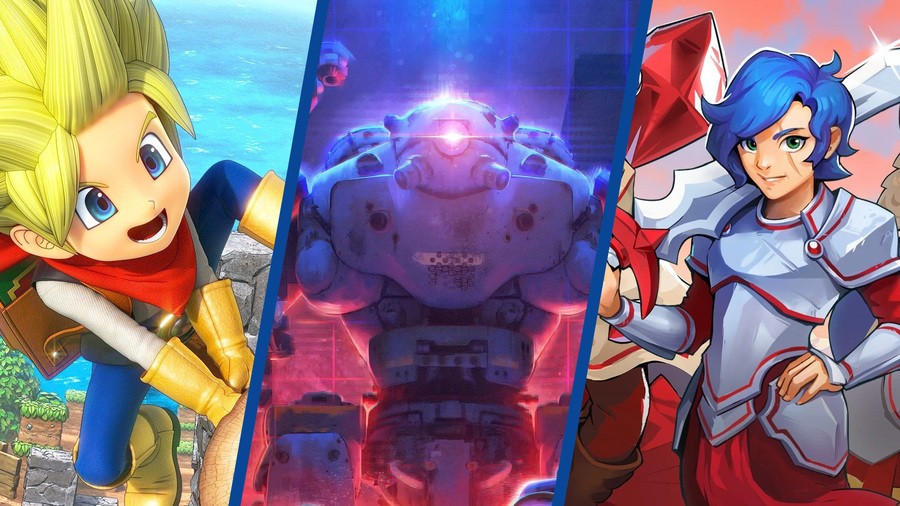 Let's not drag this out: July was an incredibly dry month for new games on PlayStation 4. As such, our Game of the Month vote included just a handful of standout titles -- but that didn't stop it from being a hard fought battle. As always, only one game can walk away with our prestigious award...
Wolfenstein's first foray into virtual reality actually works really well -- we enjoyed Cyberpilot a lot more than we did Wolfenstein: Youngblood, so Bethesda's at least doing something right over there. Reviewer Graham Banas called Cyberpilot an "unexpectedly impressive PSVR excursion", awarding it a solid 7/10. "Between the solid performance level and the fluid controls, this is Bethesda's best excursion into virtual reality," he wrote.
Read our full Wolfenstein: Cyperpilot review here
Another very enjoyable PlayStation VR title, Sairento is an action game all about ninjas, and reviewer Lloyd Coombes loved it. "Sairento on PlayStation VR may not be a big-name title, but it deserves to be," Lloyd wrote in our 8/10 review. "Excellent combat, unique movement mechanics, and a steep learning curve make it a must-play for anyone looking to unleash hell in VR," he concluded.
Read our full Sairento review here
Very late to the party on PS4, Wargroove finally arrived on Sony's system last month, but was it worth the wait? Apparently so, according to associate editor Stephen Tailby. He gave the addictive tactical title a 7/10, stating that it's "very much worthy of your attention". Stephen concluded: "With highly customisable difficulty and a vast range of modes to enjoy, this is a decent turn based strategy game that fans of the genre shouldn't pass up."
Read our full Wargroove review here
July may have been a quiet month, but let's not take anything away from the devilishly addictive and lovingly crafted Dragon Quest Builders 2. A sequel that gets just about everything right, Builders 2 hooked us from the very beginning, and to be honest, we're still struggling to wriggle free from its warm embrace.
"Dragon Quest Builders 2 does a lot of things better than its predecessor. A better story is propped up by better characters, and even though the opening hours are slow, there's a better overall flow to the game," we wrote in our 8/10 review. "All in all, Square Enix has constructed a rock solid sequel that, while safe and undeniably familiar, should satisfy both returning players and newcomers alike." Gather the townsfolk, because Dragon Quest Builders 2 is our Game of the Month for July 2019.
Read our full Dragon Quest Builders 2 review here
---
Do you agree with our Game of the Month for July 2019? What was your favourite PS4 game in July? Vote in our poll, and then tell us why in the comments section below.
How we decide our Game of the Month: At the end of each month, the editorial team put together a list of nominees. Nominees must have been released within the month, and preferably, they should have been reviewed by Push Square. We select nominees based on our own review scores.
The editorial team then presents this list of nominees to the rest of the Push Square staff. Staff are asked to vote for three games that they think deserve to be crowned Game of the Month. First choice gets 3 points, second choice gets 2 points, and third choice gets 1 point. When voting closes, we tally the results to determine the order of this article. The game with the most points is our Game of the Month.