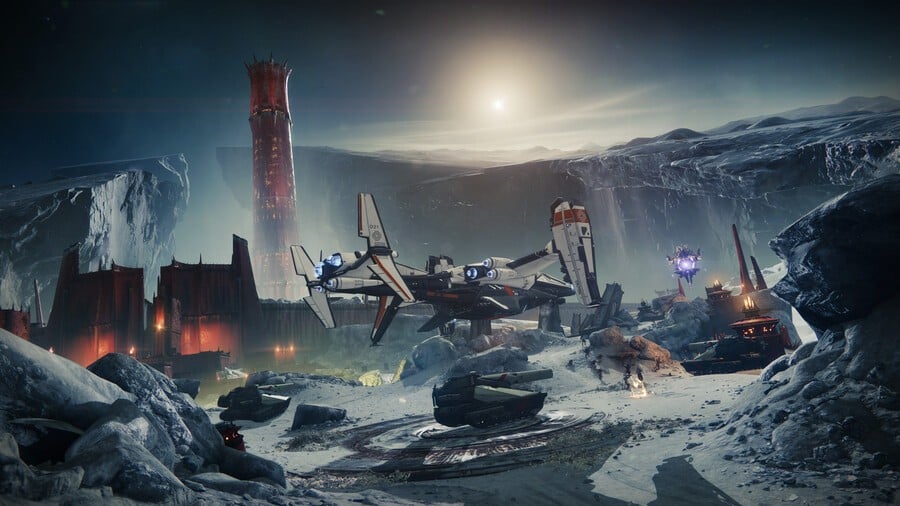 It was already getting tough keeping up with the sheer amount of changes and additions Destiny 2's Shadowkeep expansion is bringing with it on 1st October, but now we've got another one to throw into the mix. The upcoming DLC will add a new progression system that acts very similarly to the likes of Fortnite's Battle Pass, giving players the option to unlock more gear as they play.
Given the convenient name of the Season Pass, this is a system that will allow you to rank up 100 times along either a free path or a premium one depending on whether you have purchased access to the current season at the time. As seen in the example below, you'll be able to earn the likes of Bright Engrams, Glimmer, and a few pieces of armour on the free path, while the premium one serves up Legendary Shards, exotic engrams, and Bright Dust.
The season pass comes with the purchase of that current season, it is not a separate purchase from the Season of the Undying itself. Therefore, anyone who buys Shadowkeep will have access to this Battle Pass alternative, while those who play via the free-to-play option offered with New Light will progress on the free path.
Our goal in tuning this is for our most committed Destiny players, who start on week 1, to reach Rank 100 simply by doing the things they already love spending their time on. If that's not happening, we have the freedom and ability to adjust. We want Destiny to be your home however you want to play and hit 100. You may never want or need to buy a rank.
It's an interesting development, but are you happy about this model of content distribution coming to Destiny 2? Grind out some ranks in the comments below.
[source bungie.net]