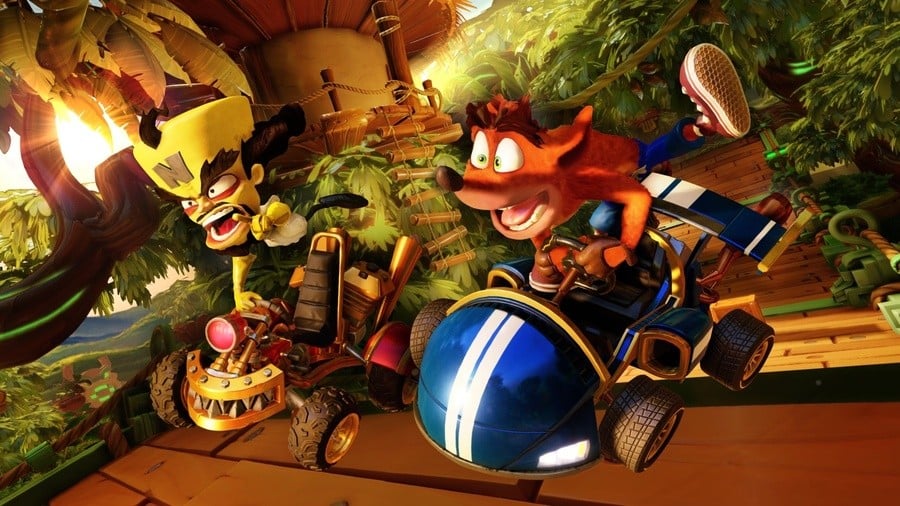 The latest physical UK games chart will look pretty familiar if you saw last week's. With very few changes to the top 10, it's clear most Brits are enjoying the sunshine. According to GamesIndustry.biz, only 148,107 boxed games were sold in total, and selling 2,500 copies would get you into the top 10. An extremely quiet week for games at retail, then.
What it does mean is that competition for the top spot is relatively strong. Super Mario Maker 2 continues its winning streak at number one, but Crash Team Racing Nitro-Fueled is only about 1,000 copies behind it, holding onto second places for another week. F1 2019 also holds its position in third as the season races on. Dragon Quest Builders 2 is the sole new entry in the top 10, landing squarely in the middle at number five.
Here's the latest top 10 in full.
UK Sales Charts: Week Ending 13th July, 2019
Super Mario Maker 2
Crash Team Racing Nitro-Fueled
F1 2019
Mario Kart 8 Deluxe
Dragon Quest Builders 2
Grand Theft Auto V
Mortal Kombat 11
Super Smash Bros. Ultimate
Red Dead Redemption 2
FIFA 19
[source gamesindustry.biz]