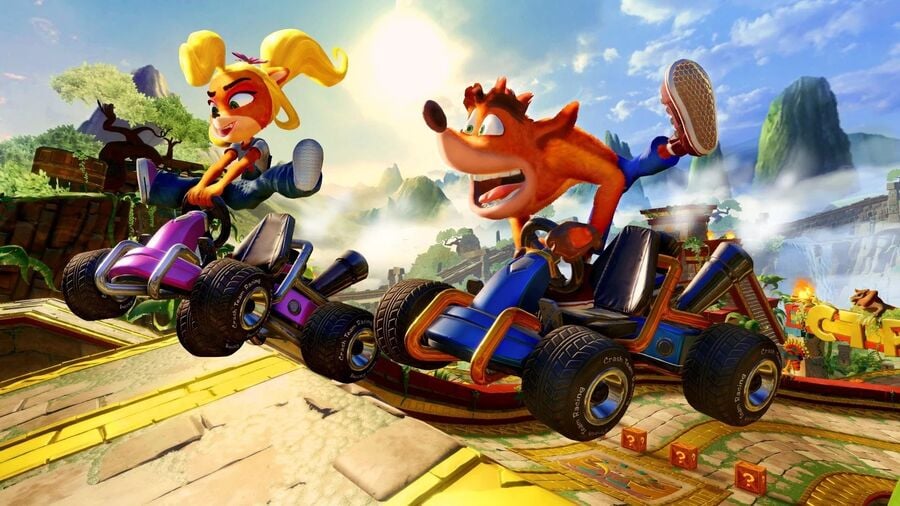 The UK physical chart is a little late this week, but it's at least seen some interesting changes thanks to Amazon's Prime Day offers. Everyone's favourite bandicoot is back atop the chart with Crash Team Racing Nitro-Fueled, fending off fierce competition from a couple of Nintendo Switch exclusives.
Perhaps more interesting is the return of some old favourites to the top 10. Call of Duty: Black Ops 4 leaps all the way from number 30 to number seven, while Marvel's Spider-Man sees a more modest boost from 21st to ninth. A few games have had to move around to accommodate these resurgent titles; FIFA 19 is back up to fourth, Red Dead Redemption 2 also moves up into fifth, while F1 2019 slips from third to eighth.
Take a look at the latest top 10 below.
UK Sales Charts: Week Ending 20th July, 2019
Crash Team Racing Nitro-Fueled
Marvel Ultimate Alliance 3: The Black Order
Super Mario Maker 2
FIFA 19
Red Dead Redemption 2
Mario Kart 8 Deluxe
Call of Duty: Black Ops 4
F1 2019
Marvel's Spider-Man
Mortal Kombat 11
[source gamesindustry.biz]