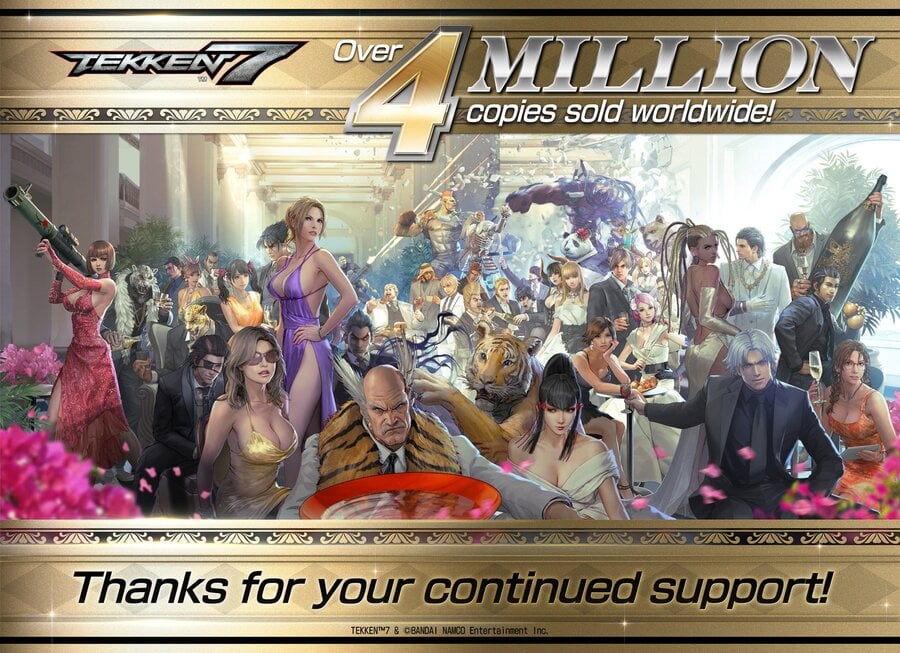 Tekken 7 has been a real success story for Bandai Namco. The long running series has always been popular -- especially back in the days of the mighty Tekken 3 on PSone -- but in an era where most fighting games are struggling to rack up big numbers, Tekken 7 continues to sell, even after two years on the market.
The fighter has now punched its way past 4 million copies, and to celebrate, the publisher's released an updated artwork featuring (almost) every playable character. DLC combatants Armor King, Marduk, Anna, Lei, and Julia have all joined the party.
Back in October of 2018, Bandai Namco reported that Tekken 7 had sold over 3 million copies, so adding another million or so to that within nine months is pretty impressive.
As for what's next for Tekken 7, you can probably expect some kind of announcement at Evo 2019, which kicks off on the 2nd August. Will there be a third season of DLC? At this point we wouldn't be surprised, especially when taking this new sales milestone into account.
[source twitter.com]