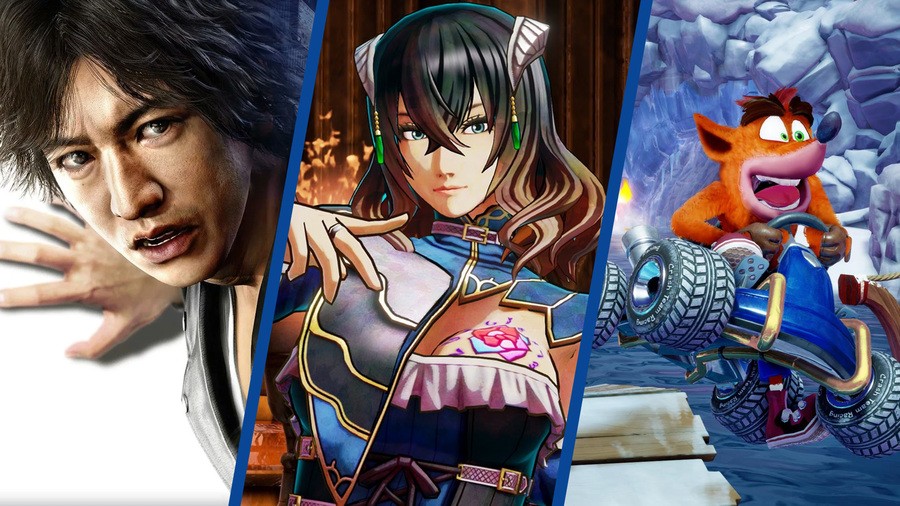 Remember when publishers used to avoid the summer months at all costs when it came to releasing their games? It still happens to some extent, but you can't possibly say that June 2019 was barren. Last month, the PlayStation 4 was showered with new releases, and many of them were very good. This meant that we ended up with a longer list of nominees for Game of the Month than usual, but rest assured, only the best of the best end up in these articles.
Fans of Japanese role-playing games have had a good year on PS4 so far, with the first two Trails of Cold Steel titles making the jump to Sony's current-gen system. Sporting engrossing character-driven stories, Falcom's series is a must for genre enthusiasts, and Trails of Cold Steel II does an excellent job of both continuing and building upon all of the narrative threads from the first instalment. Granted, it does get very anime at points, but this is a stellar example of what a direct sequel should be.
Read our full The Legend of Heroes: Trails of Cold Steel II review here
You can tell that a lot of love has been poured into Crash Team Racing Nitro Fueled -- a glorious looking remake of PSone classic Crash Team Racing, spliced together with tracks and characters from PS2 followup Crash Nitro Kart. While associate editor Stephen Tailby warned of difficulty spikes and some examples of aged gameplay in his 7/10 review, he couldn't help but thoroughly enjoy his time with Beenox's kart racer. "It's hard not to crack a smile as you drift around familiar tracks, laying down TNT crates, and humming along to the music," Stephen wrote.
Read our full Crash Team Racing Nitro-Fueled review here
Following a somewhat rough crowdfunding campaign and a seemingly troubled development cycle, we had lost a lot of faith in Bloodstained: Ritual of the Night. This spiritual successor to the traditional Castlevania games looked and sounded all but doomed, but the finished product has somehow come together well enough to blow us away. Awarding the release a mighty 9/10, review John Cal McCormick dubbed it "the best Castlevania game never made". John continued: "For long-time Metroidvania fans, Ritual of the Night is an unmissable celebration of the genre from the mind of one if its chief architects."
Read our full Bloodstained: Ritual of the Night review here
Platinum Trophy: Judgment
SEGA's Yakuza Studio has only gone and done it again. A Yakuza spin-off starring a down-on-his-luck detective, Judgment is a gripping drama fit to burst with brilliant characters. Once again set on the streets of fictional red light district Kamurocho, fans of the series will find it a familiar experience, but new investigative gameplay mechanics add a decidedly unique flavour. The whole detective angle really adds a fresh perspective to the typical Yakuza formula, too.
It may be a spin-off, but Judgment is one of the best games in SEGA's series. We called it "an absolutely ace detective thriller", and it's our Game of the Month for June 2019.
Read our full Judgment review here
---
Do you agree with our Game of the Month for June 2019? What was your favourite PS4 game in June? Vote in our poll, and then tell us why in the comments section below.
How we decide our Game of the Month: At the end of each month, the editorial team put together a list of nominees. Nominees must have been released within the month, and preferably, they should have been reviewed by Push Square. We select nominees based on our own review scores.
The editorial team then presents this list of nominees to the rest of the Push Square staff. Staff are asked to vote for three games that they think deserve to be crowned Game of the Month. First choice gets 3 points, second choice gets 2 points, and third choice gets 1 point. When voting closes, we tally the results to determine the order of this article. The game with the most points is our Game of the Month.