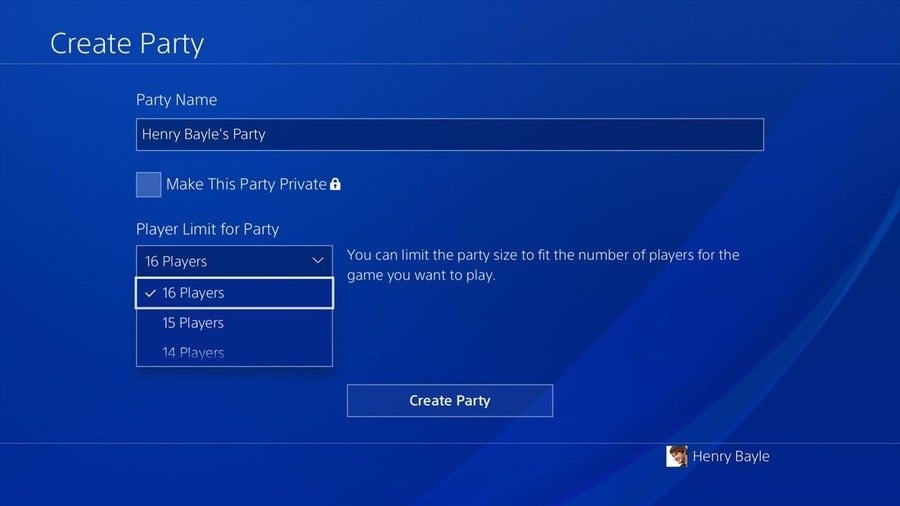 It looks like Sony is set to shake up its party chat function in a big way, as the platform holder has announced a new update to its preview program that will double the number of participants a room can hold.
Alongside an increase from eight participants to 16, member of the preview program will get the chance to test improved audio quality for voice chat and better network connectivity. You'll only be able to get a 16 player party chat going with other participants in the program, but with the ability to share the code that provides you with this update to 20 friends, that's no big deal.
One feature exclusive to the US as part of the patch is chat transcription, available through the PS4 itself or via a smartphone. This will convert voice chat into text, or you could write something in the chat which will then be converted into voice for the party to hear. A neat idea that we're sure some people will get good use out of.
Signs ups for the preview program will be coming soon, so will you be trying to nab a code at the first opportunity? Try and convince us you've got 15 friends on PS4 who'd be willing to join these rather loud party chats in the comments below.
[source blog.eu.playstation.com, via blog.us.playstation.com]