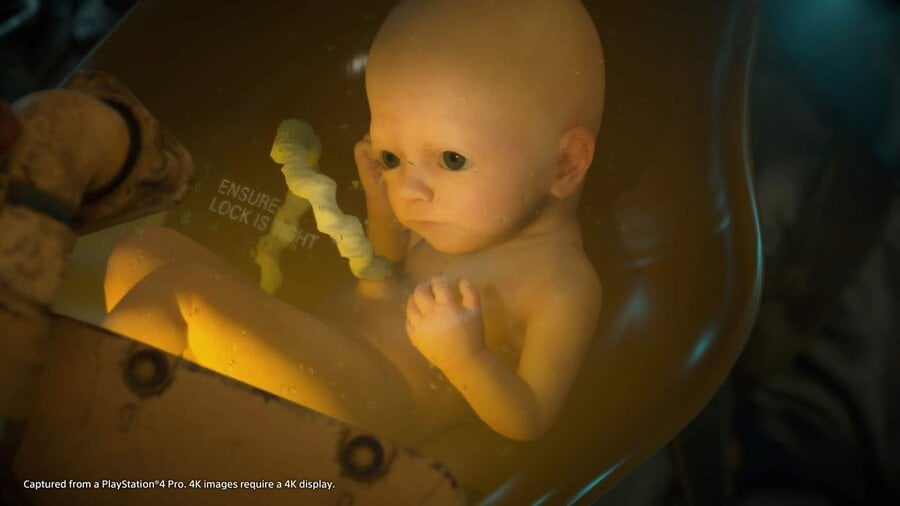 Just in case you didn't know, Death Stranding's collector's edition comes with its very own Bridge Baby- complete with a pod to house it in. The centrepiece of Hideo Kojima's weirdness can be yours for $199, so it's only fitting that the man himself shows it off.
The images reveal that you'll be able to take the baby out of the pod and care for it with a hug, if you really want to. The case itself looks fairly large and weighty too, beating out a lot of disappointing collector's editions that have contained poor statues and underwhelming goodies in the past. Don't forget that the most expensive version of Death Stranding will also come with a BRIDGES cargo case and a Ludens kaychain - the figure that started it all a few years back.
Will you be taking good care of your Bridge Baby? Pray for a good night's sleep in the comments below.
[source twitter.com]