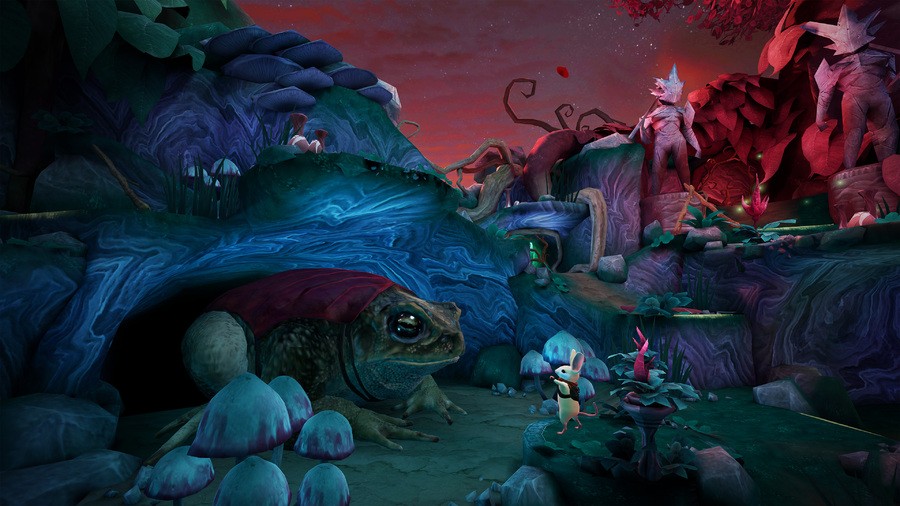 One of the only real criticisms we had of PlayStation VR title Moss was that there isn't more of it. Over a year later, developer Polyarc has now released a content expansion for the cutesy adventure, and it's available to download now as a free title update.
Coming in at about 3GB, the update adds the Twilight Garden to the game. This is a new area that you'll visit during the story, bringing with it new environments to explore and challenges to conquer. "Here, you're tested in new ways as a mysterious presence prepares you for the dangers ahead," reads the press release. "You'll explore vast chambers, discover unique weaponry, and face a new realm of puzzles and enemies. Success will require mastery from you both, but if achieved, could change what's believed possible for a partnership of your kind…"
We're not sure it'll add a huge amount to the run time, but it's very much appreciated regardless. Will you be exploring the Twilight Garden in Moss? Make your squeaks heard in the comments below.