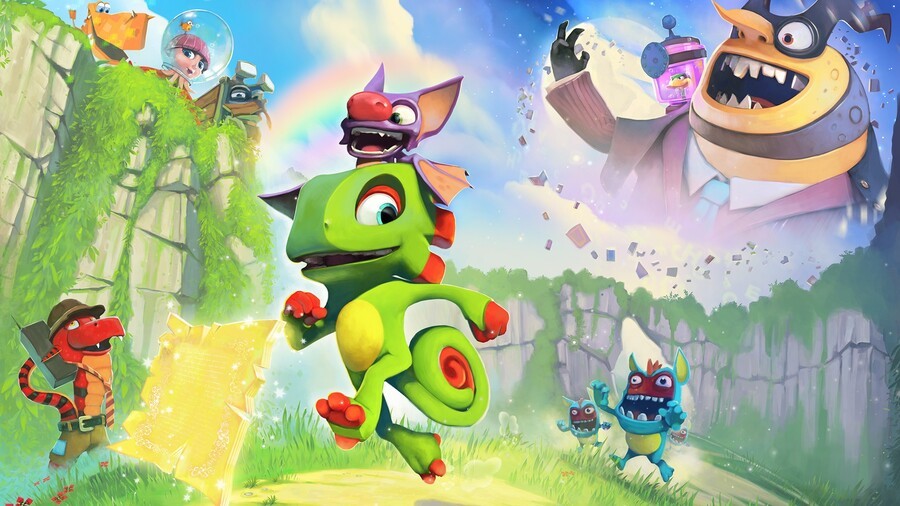 It's been a while since we heard anything from Playtonic Games. The UK-based team, made up of several ex-Rare employees, created the 3D platformer Yooka-Laylee, and it's been steadily updating the game over the last couple of years. However, back when Playtonic was formed, it said that the game was just the first in a series, so it's clearly been working on a follow-up.
With the below teaser, it seems we'll be seeing what the studio is up to very soon indeed.
Tomorrow, we'll get to see what's it's been cooking. We imagine Playtonic will stick to its colourful, googly-eyed guns with another old-school platformer. It's certainly a genre that's on the rise after disappearing for a while, although Yooka-Laylee wasn't exactly a shining example.
Are you looking forward to seeing what Playtonic has in store? Speak gibberish in the comments below.
[source twitter.com]