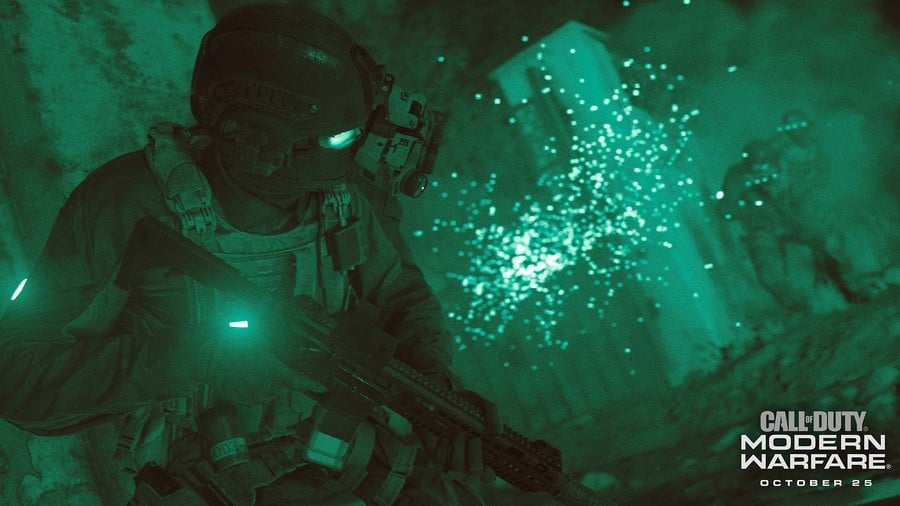 It's no secret that Infinity Ward's latest title, Call of Duty: Modern Warfare, is aiming for a grounded, gritty narrative that'll force players into difficult situations. We've yet to see it for ourselves, but word from much of the press claims the new game features some pretty intense and harrowing scenes. The studio has been pretty candid about this, but there have recently been concerns Activision has been pushing for these darker tones.
Ex-Sledgehammer Games studio head Michael Condry recently spoke with GamesBeat, and during the interview, accused the publisher of interfering with the direction of the new Modern Warfare. "MW seems like a tough challenge for any studio, especially if they are being pushed by publishing to be more controversial and "darker" for the sake of headlines," he said.
This caused a bit of a stink, as you can imagine. However, the development team has always been openly passionate about what it's making, so something about this quote didn't quite sit right. Yesterday, Infinity Ward put out a tweet that informally addresses this:
As we've said, you only have to read or watch an interview with the dev team to know it's excited about its latest Call of Duty. Whether Condry's comment carries any real weight, we're not sure, but it does come across as a jab at his previous employer. Without seeing the game in action, it's hard to draw a real conclusion, but we have to take Infinity Ward's word for now.
What do you think about all this? Is Activision meddling with the direction of Call of Duty: Modern Warfare, or is Infinity Ward simply creating what it wants? Don't get controversial in the comments below.
[source venturebeat.com, via twitter.com, dualshockers.com]