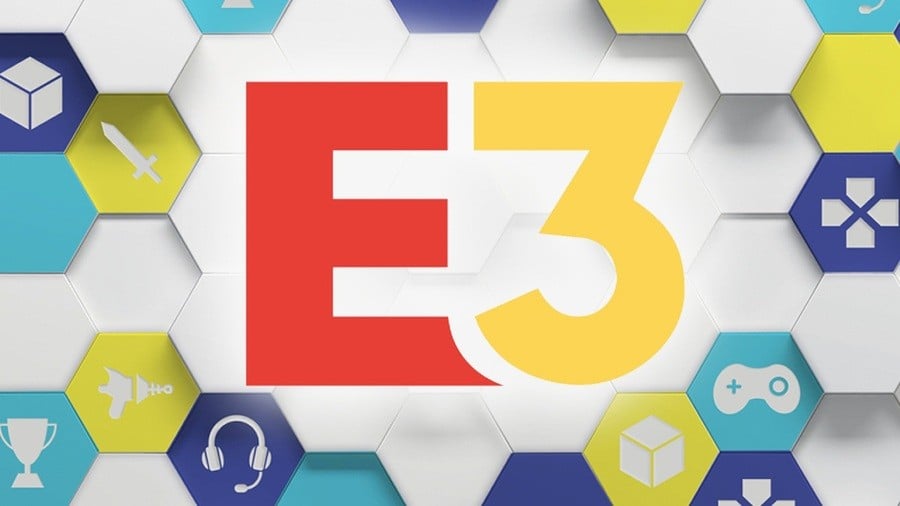 Believe it or not, but time's up on E3 2019's press conference, and so we've returned once more to cast a critical eye over this year's various showcases. With the fine folks at Sony taking a rain check, we were relying on third-parties and – bizarrely – other platform holders to take the strain at this year's show. But which organisation earned a decent grade on its summer report card?
EA
EA Play didn't feature a press conference as we know it. The publisher instead opted for a prolonged livestream, with each half-hour slot focusing on one game after the next. This was a bit of a double-edged sword. On the plus side, it meant EA told everyone well in advance what to expect from the company's E3-adjacent updates, leaving no room for speculation. The livestream stuck to its schedule, and no one could really complain. Of course, the downside is that what we did get was largely underwhelming.
Star Wars Jedi: Fallen Order was really the only highlight, with Respawn Entertainment showing off a decent segment of gameplay from the Dark Souls inspired action title. The livestream went on to shine the spotlight on games like FIFA 20, but the majority of the show focused on updates for existing titles. We had the reveal of Apex Legends Season 2, Battlefield V's latest expansion, and new content for The Sims 4. That was basically it.
Again, to be fair to EA, it did outline exactly what it would be showing in advance, so we can't be too mad at the publisher. Even then, however you slice it, the result was a disappointing showing by E3's normal standards.
Grade: E
Microsoft
With Sony skipping this year's show, it was Microsoft's turn to host the big one. Expectations were at an all-time high with hopes of a raft of third-party reveals, major surprises, and a look to the future with Xbox's next-generation console. However, it didn't really deliver.
Promising titles from Xbox Game Studios will, of course, never make their way to the PS4, but even announcements from other publishers went down like a bit of a wet fart. The surprise appearance of Keanu Reeves was incredible, but Cyberpunk 2077 chose to go with a CG trailer over gameplay. Elden Ring's reveal told us very little, Tales of Arise leaked beforehand, and The Outer Worlds was already a bit of a known quantity.
While Halo Infinite demonstrated what a video game could look like on next year's Project Scarlett, it wasn't enough to save the conference from mediocrity. Microsoft put on a good show devoid of any context, but when you consider the circumstances, it has to be chalked up as a major disappointment.
Grade: C
Bethesda
This was the worst Bethesda E3 press conference ever – it's as simple as that. The warning signs were clear from the start: a sickly sweet montage of Bethesda employees telling us that we're all so special – then Pete Hines rambling on and on about "our amazing community" and "you, the gamer". It was enough to make you puke. Then we get right into The Elder Scrolls: Blades and Fallout 76 – two of the most poorly received titles in the company's history. We're already off to a shocker, and the worst part is that the first two rows of the crowd are cheering on every word. Hmmm.
That bloody crowd, though. Look, if you're an especially enthusiastic fan, fair enough, but Bethesda's completely over-the-top audience emphasised just how awful the presser was. That Elder Scrolls Online CG trailer was cool, but not as cool as that one guy in the crowd made it out to be. "WOO!" "YEEEEAH!" The dev couldn't even finish a sentence without being interrupted. Someone call security.
An awful looking mobile game. Two brand new titles – Ghostwire Tokyo and Deathloop – that looked interesting, but we know almost nothing about. DOOM Eternal was the only attempt at keeping this whole thing afloat, and although it did look fun as hell, it wasn't enough to save this disaster of an E3 press conference.
Grade: E+
Ubisoft
They must know, right? Ubisoft fans have been screaming for Sam Fisher for a good two or three years now, but our only glimpse of the Splinter Cell protagonist's famous night vision goggles came during a dodgy mobile phone demonstration. At least the French publisher brought some gameplay to Los Angeles, with Watch Dogs Legion being one of the better presented packages of the show. Whether or not the company can actually deliver on its "play as anyone" pitch remains to be seen, but it sold the concept with a whopping gameplay demonstration – a rarity at this year's event.
The rest of the presentation, unfortunately, was less compelling. The publisher's got some good games on the way, with Tom Clancy's Ghost Recon Breakpoint being a particular highlight. But like so many others at this year's convention, it clearly has half an eye on the next generation, and it's really starting to show. Roller Champions seemed interesting when it leaked, but it's PC only right now and clearly still in a prototyping phase. Gods & Monsters, meanwhile, has pedigree behind it, but we really should have seen more some eight months prior to release. And can anyone even remember much else? There was a television show, a Just Dance 2020 segment with Blackpink, and a whole lot of hot air. Forgettable would be kind.
Grade: D
Square Enix
Taking up Sony's usual E3 press conference slot, Square Enix had a job to do, especially given how bad the publisher showings had been up to that point. Fortunately, it got off to the perfect start. At an E3 seemingly devoid of actual gameplay, Square Enix opted to show over 20 minutes of Final Fantasy VII Remake, and against all odds, it looked absolutely phenomenal. You could have ended things there and we would have been satisfied.
But with the big Hulk-shaped elephant in the room, the show had to go on. Not every announcement or trailer hit home, but the likes of Trials of Mana looked pretty good, and Final Fantasy VIII Remastered was obviously a crowd-pleaser. Outriders was really the only other announcement that springs to mind, but all we got was a CG trailer and some developers telling us how cool their game is. The middle of Square's presser was a bit hit and and miss, but at least it was reasonably entertaining and well paced.
Then came Marvel's Avengers. Finally unveiled, the title clearly has a lot of money behind it based on presentation alone, but the reveal itself wasn't great. The overwhelmingly cinematic trailer that we were shown clashed with the developer spiel afterwards. Talk of ever-expanding content and a lack of loot boxes made for a confusing breakdown, and we're still yet to see the game in action. A bit of a borked ending, then, but overall, Square Enix had the most solid E3 show of the bunch.
Grade: B
---
Before anyone asks, there's no Nintendo rating because it contained very little of interest for PlayStation players – but feel free to consider it the de facto winner. Do you agree with our ratings for the rest? Would you have awarded slightly different grades and why? Pen your own report card in the comments section below.