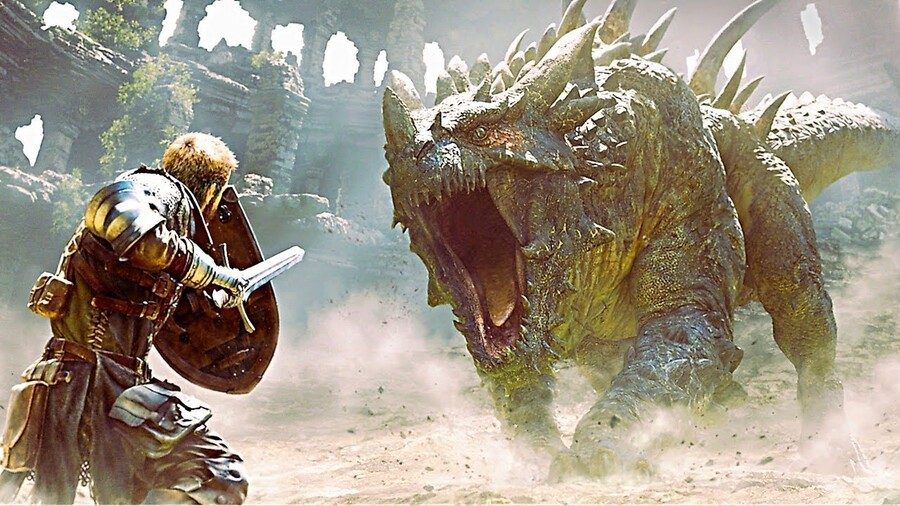 Can you remember Project Awakening? We've never actually seen the game in action, but it got a stunning concept trailer last year as part of Sony's PlayStation LineUp Tour. Back then, we didn't have much to go on -- just that it was apparently an action role-playing game from Japanese company Cygames.
It looks like we're not going to see anything more of Project Awakening at E3 2019, but we have just learned a little more about it. Details have been shared in an interview with FextraLife, with producer Takaki dishing out some fresh information.
We've broken down the main points below.
Project Awakening is Cygames' "pilot project" as it attempts to move in on the Western market (remember, Cygames is the company behind the immensely popular Granblue games in Japan)
Project Awakening is an open world game
It has co-op multiplayer components
It has a lot of "fighting, blood, and sweat"
For Cygames, it's something "really new and interesting"
Cygames is trying to find a balance between storytelling and a gameplay focus
High fantasy is the game's inspiration -- Takaki mentions Lord of the Rings and Game of Thrones
The trailer from last year is indicative of the game -- it's going to be about brutal, raw battles with creatures
The open world is "seamless"
Cygames is aiming to allow for up to 12 players to play together at once
It sounds like Cygames is still deciding on a lot of things, including whether you can use magic, or whether the game will have a character class system
All in all, it sounds like Project Awakening is still a long way off, and it's most likely going to be next-gen release
Are you interested in Project Awakening? Take your sword and temper your expectations in the comments section below.
[source fextralife.com]