We know a little bit about how Infinity Ward is approaching single player in Call of Duty: Modern Warfare, but it's yet to divulge any information about multiplayer. Arguably the part fans will be most interested in, multiplayer has been a huge component of Call of Duty since the start. Unfortunately, after watching this E3 Coliseum interview, we're still none the wiser. The good news, however, is that we now have a very brief glimpse at multiplayer with two new screenshots.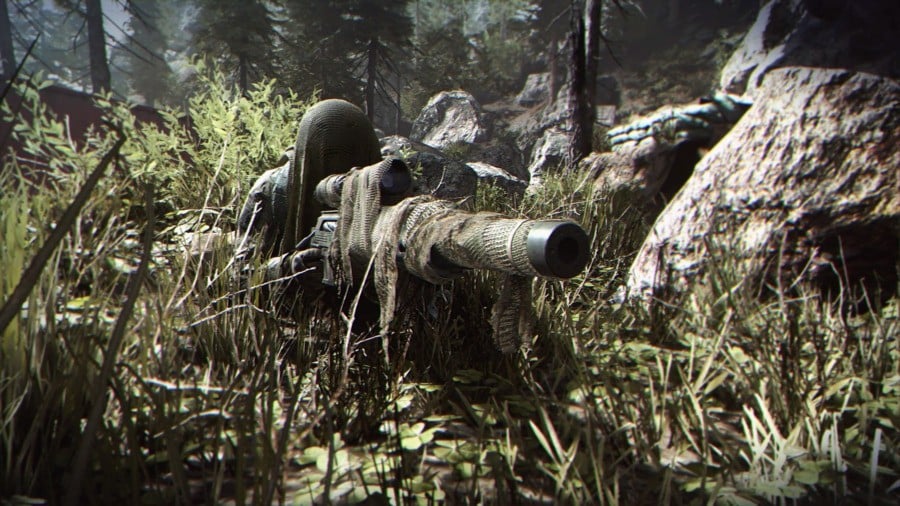 The first image shows someone all ghillied up and primed for a good old fashioned bout of sniping. The second is maybe the opposite, displaying a player decked out in a juggernaut suit, wielding a huge gun. Neither of them reveal too much about the multiplayer, but they're nice little teasers.
We should learn more about all things multiplayer a little closer to the game's 25th October release, as well as Spec Ops, which is confirmed to be making a return. Are you looking forward to hearing more about multiplayer in Call of Duty: Modern Warfare? Check those corners in the comments below.
[source youtube.com]