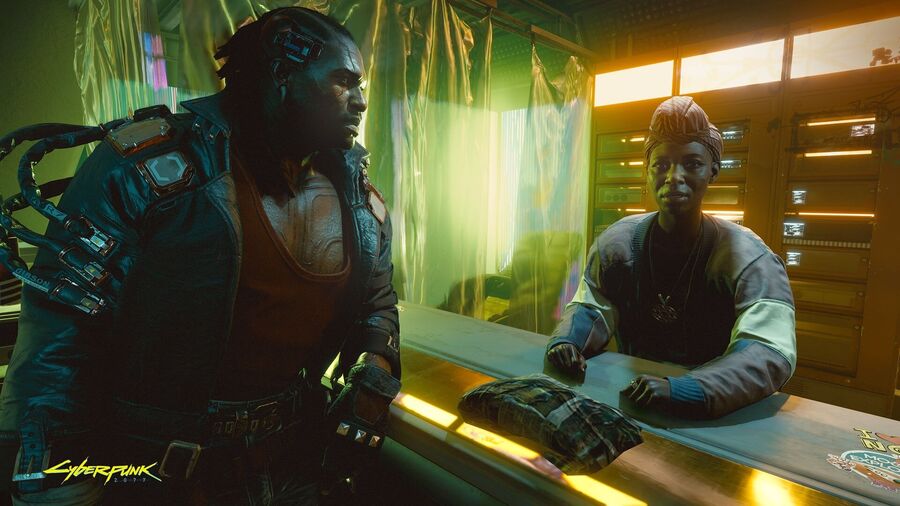 Update: It seems Forbes was indeed mistaken in reporting the demo was running on PS4 Pro. Global community lead at CD Projekt RED, Marcin Momot, confirmed it was in fact running on PC:
Additionally, we've also heard back on our request for clarification, and it backs up what Momot has said. So that's the end of that.
---
Original story: Whatever you think of it, Cyberpunk 2077 is undoubtedly one of E3 2019's biggest games. Heck, it's one of the biggest games on the horizon full stop. CD Projekt RED has been working on this futuristic RPG for a long time, and it's finally approaching the finish line. This time next year, we'll have all gotten our hands on it.
Until then, we'll just have to soak up any information we can find. Members of the press who are present at the trade show have been fortunate enough to see a brand new gameplay demonstration of the highly anticipated title, and as previews start to emerge, it's sounding like another very impressive showing. A lot of outlets, including Forbes, are passing comment on the graphical and technical fidelity of the demo. To quote the aforementioned publication: "Cyberpunk 2077 is a staggeringly ambitious game, and the sort of technical achievement I simply didn't think would be possible on this generation of consoles".
But what's perhaps most interesting from this preview in particular is its claim that the gameplay demo is, in fact, being run on current-gen hardware. According to Forbes, the gameplay it saw was running on a PlayStation 4 Pro. "When I saw the demo I was assuming that the game was running on a high-powered gaming PC, like a lot of E3 demos of cross-platform titles: the console versions, I assumed, wouldn't be able to quite match this level of fidelity. Wrong again--the demo was running on a PS4 Pro, which isn't even the most powerful console on the market".
Having not seen the demo ourselves, we can't be completely sure this isn't the case, but we find it hard to believe CD Projekt RED is showing off Cyberpunk with a PS4 Pro. Ignoring the fact it clearly has a marketing arrangement with Xbox, it seems highly unlikely the demo wasn't being shown on a PC build of some kind. We've seen some PC screenshots featuring advanced techniques like ray tracing, something a Pro wouldn't be able to pull off. It just doesn't quite add up; it could be that Forbes is mistaken here. We'll have a better idea when we can see the gameplay demo for ourselves around Gamescom.
We've reached out to CD Projekt Red for clarification, and will update the story if we hear anything.
[source forbes.com]