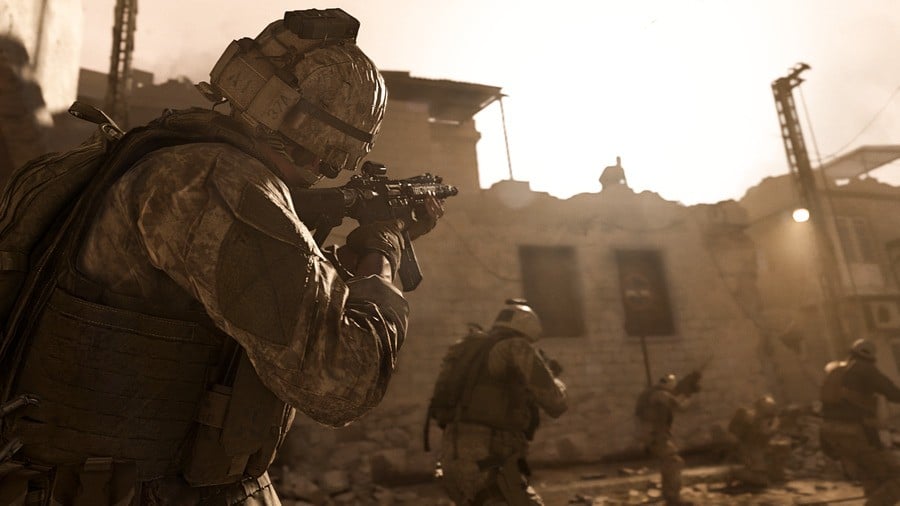 Infinity Ward's freshly revealed FPS, Call of Duty: Modern Warfare, has had a mixed reception so far. Some are excited to see what a new interpretation of Modern Warfare looks like, while others are less than enthused about the idea. Whatever your feelings are on the upcoming game, the developer seems to have a very clear vision about what it's making, and certain Call of Duty staples are getting the axe. The popular cooperative horde mode, Zombies, won't be included in this title.
Speaking to PlayStation Lifestyle, campaign gameplay director Jacob Minkoff explains the decision to drop the mode: "We don't have the flexibility to do something like put zombies in the game. That would compromise the feeling of playing in a world that feels realistic and authentic and relative to today's conflicts and things we face."
Minkoff continues, describing the studio's desire to create a cohesive experience across all modes of play. "We're not ready to talk about cooperative play yet, but what I will tell you is that the single-player storyline goes directly into the co-op storyline. No stop. The events just continue." It will certainly be interesting to see how this works.
Given the serious tone of Modern Warfare, it makes sense not to include elements like Zombies in the new game. It doesn't come as a huge surprise, either, given Infinity Ward very rarely includes the mode in its entries in the Call of Duty franchise. What do you think about this? Are you excited to see Modern Warfare's co-op offering, or would you have preferred to have Zombies mode thrown in? Hold off the horde in the comments below.