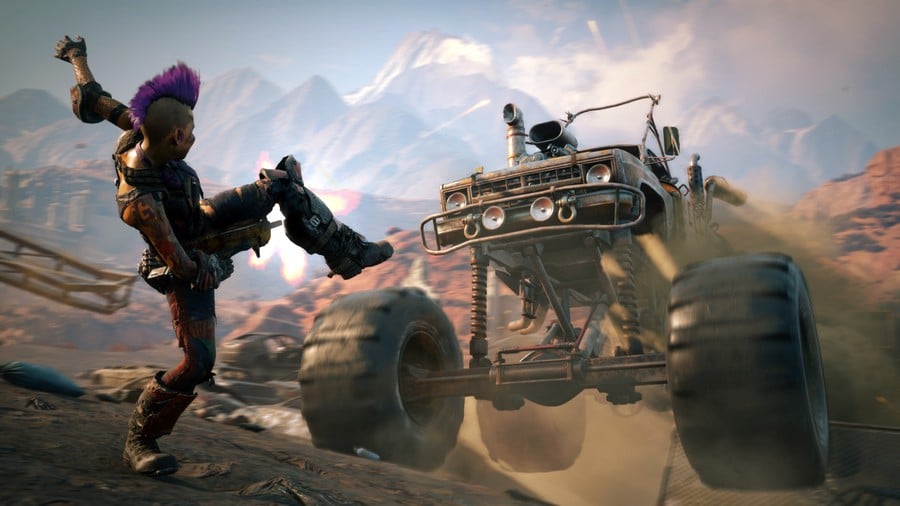 It took three weeks, but a new game has ended Days Gone's stint at number one in the UK physical chart. RAGE 2 debuts in the top spot, meaning Sony's successful open world survival game has to settle for second place this time. According to GamesIndustry, though, it's not quite as rosy a result as it sounds for Bethesda's post-apocalyptic shooter.
It might be at the top of the chart, but it failed to match the first game's relative sales performance at retail. It's only managed a quarter of what the original RAGE achieved in its launch week. That being said, digital has grown significantly since 2011, and there's currently no way of knowing how well it's performed on platforms like PlayStation Store. It's no good asking for those ethereal digital charts either, as Bethesda doesn't share digital sales data.
Elsewhere, A Plague Tale: Innocence just escapes the rats into ninth place, while the remainder of the top 10 is business as usual. Team Sonic Racing is the most notable new release this week, and we imagine we'll be seeing it in the upper echelons next time.
UK Sales Charts: Week Ending 18th May, 2019
RAGE 2
Days Gone
FIFA 19
Mortal Kombat 11
Red Dead Redemption 2
Mario Kart 8 Deluxe
Grand Theft Auto V
The Division 2
A Plague Tale: Innocence
New Super Mario Bros. U Deluxe
[source gamesindustry.biz]