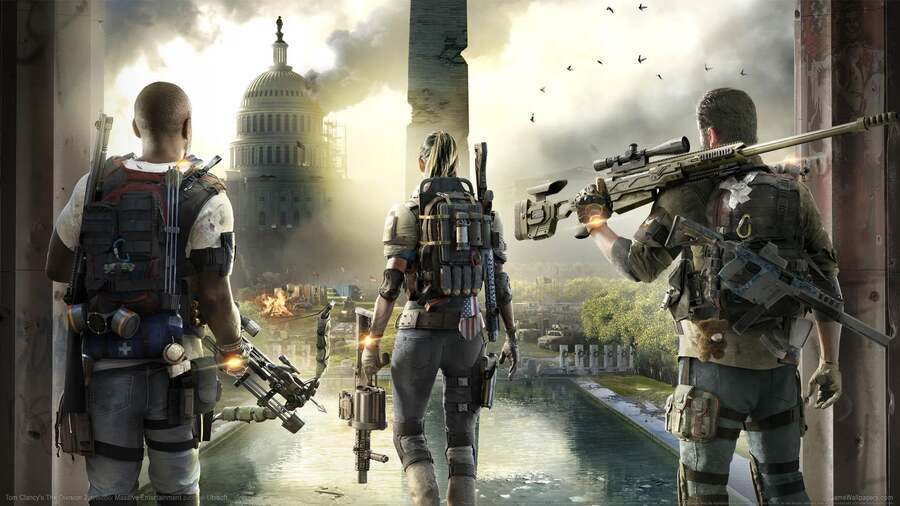 The Division 2 appeared to enjoy a strong launch when it landed back in March of this year, but on PlayStation 4 and Xbox One especially, Ubisoft has said that sales didn't quite reach the publisher's expectations. The news comes from the company's latest earnings call, in which chief financial officer Frederick Duguet said that the open world looter shooter "ended up short of our ambitious expectations".
Given that its predecessor did so well commercially -- particularly at release -- it's probable that Ubisoft had high hopes for The Division 2. As it turns out, the game didn't quite blow up like the publisher thought it would, and Duguet says this was down to "a more competitive market than expected".
The Division 2 released during a reasonably busy month, alongside high profile titles like Devil May Cry 5 and Sekiro: Shadows Die Twice, but we wouldn't say that The Division 2 had much competition in terms of similar games -- at least, that's how it seems from where we're sitting.
Still, it certainly doesn't sound like The Division 2 has been deemed some sort of failure. Perhaps Ubisoft simply overestimated the appeal of another loot-based shooter in 2019. Tough to say.
[source gamespot.com, via gamesindustry.biz]