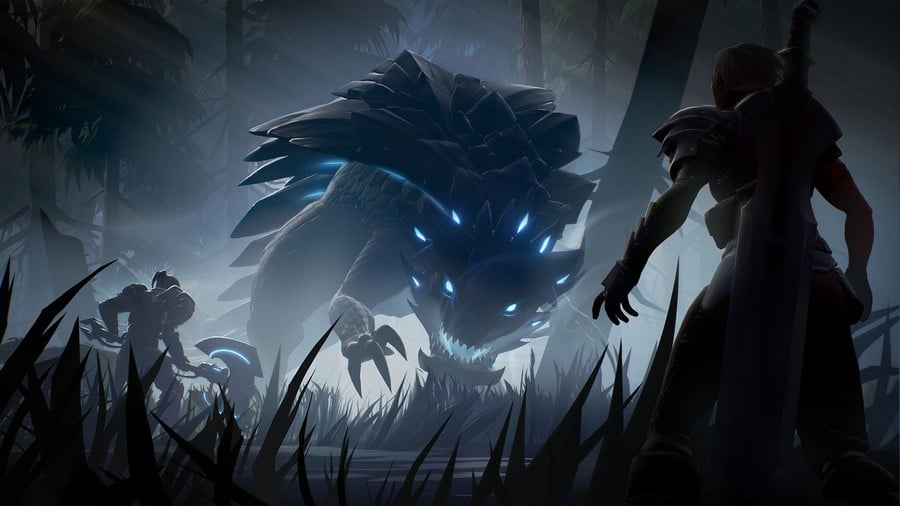 In case you weren't aware, Dauntless has finally arrived on PlayStation 4 today. This popular free-to-play action RPG is a kind of casual Monster Hunter, in which you'll team up with other players to take down huge beasts and craft bigger and better gear. It's also launching with full cross-play compatibility, allowing you to squad up with players across PS4, PC, and Xbox One.
It joins the small list of cross-console compatible games on PS4, and it's the first to have the feature ready at launch. There was a bit of a battle over cross-console play earlier in the year. Sony suit Shawn Layden claimed it was "open for business" regarding the functionality, but Wargroove developer Chucklefish begged to differ. We're still not entirely clear on the situation, but Dauntless is at least proof that it's possible.
Anyway, more ways to play together can't be a bad thing. Will you be enjoying cross-console play in Dauntless? Play nice in the comments below.