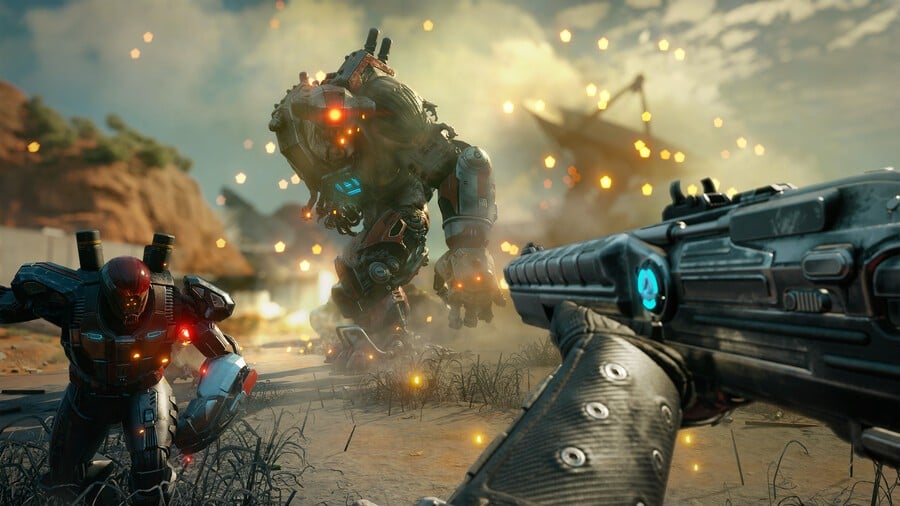 RAGE 2 will be getting a "big" update in June, according to an official post from publisher Bethesda. The patch is aiming to fix pesky audio bugs, like non-playable character dialogue cutting out, as well as crashes. What's more, the Wasteland Wizard -- the guy who sells cheat codes -- is going to be made easier to find.
Not hugely exciting stuff, then, but it does sound like there are more significant updates in the pipeline. For starters, the development team's currently working on bandit camps that can be replayed. Right now, if you clear out a camp in RAGE 2, the enemies are gone for good, and it does make the map feel a little more barren than it needs to be. Supposedly, with this new system, you'll be able to head back to camps you've already cleared and taken them down again, earning greater rewards. Sounds good to us.
Are you still playing RAGE 2? Juggle some guns in the comments section below.
[source steamcommunity.com]