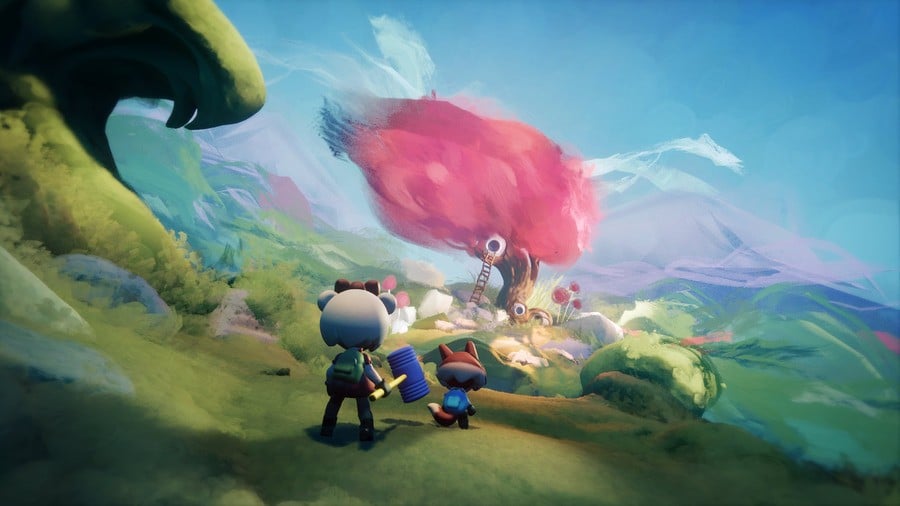 We've made our stance on Media Molecule's Dreams pretty clear -- we think it's amazing. What the studio has achieved with its creative toolset is remarkable, and we're constantly impressed by the things being shared online. However, we're not the only ones with good things to say about the PlayStation 4 exclusive.
A couple of outlets have chosen to review the Early Access version of the game, and their thoughts tally with ours. Official PlayStation Magazine awarded the game a 10/10 in its latest issue, with editor Ian Dean singing its praises: "Dreams is a platform that breaks down barriers and smudges the line between developer and player. We're in the eye of a creative storm, a moment in history to be embraced, and it's only available on PS4."
Similarly, Game Informer has seen fit to score the game a 9.5/10. "Dreams is already a magnificent wellspring for those who love playing, creating, and thinking about games in all their many forms," writes senior associate editor Jeff Marchiafava. Be sure to give both of these reviews a look if you're interested.
As for our review, we won't be drawing a conclusion until we've played the final product. We've shared our impressions of the Early Access version already, but a final verdict won't be reached just yet. Still, all these early signs are very good for the title, which finally seems to be getting the attention it deserves.
[source gameinformer.com, via twitter.com]