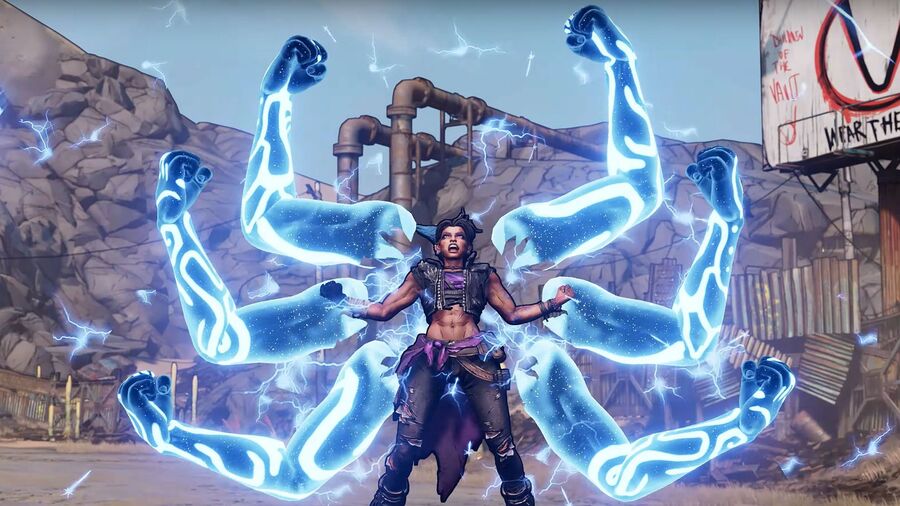 During yesterday's live gameplay reveal of Borderlands 3, Gearbox CEO Randy Pitchford rather excitedly stated that the game won't have microtransactions, but it turns out that's not entirely true. While it does seem as though you won't be able to buy your way to victory with real money (phew), you will still have the option of coughing up cash for cosmetic items.
This is according to creative director Paul Sage, who clarified the situation to PC Gamer. Sage confirmed that you'll be able to purchase heads, skins, and auxiliary items with real world dosh, but there apparently won't be a whiff of pay-to-win nonsense. There are also no plans for any special microtransaction currencies or anything like that.
Good news we suppose, but it is worth pointing out that even cosmetic microtransactions can be a slippery slope. Here's hoping that Gearbox sticks to its guns when Borderlands 3 launches this September.
[source pcgamer.com]