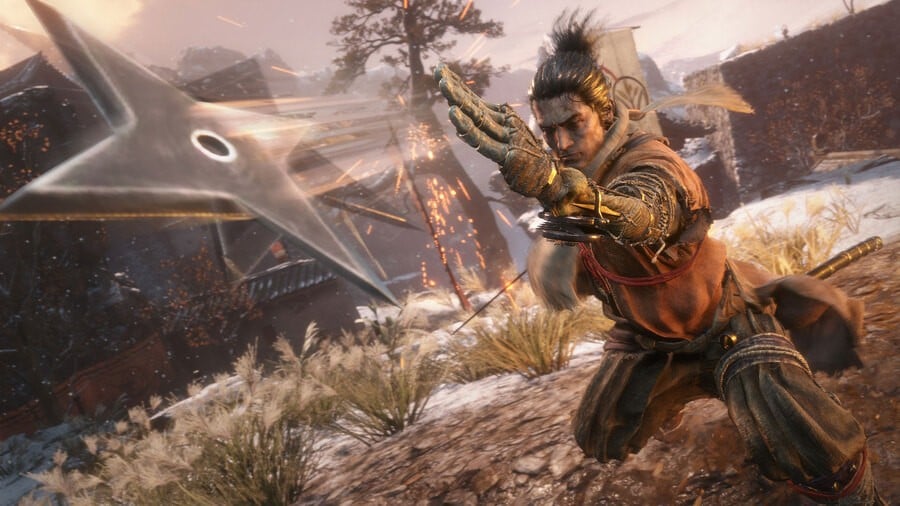 Sekiro: Shadows Die Twice's first major patch since launch is to be made available in the early hours of tomorrow morning, bringing with it multiple tweaks and changes that'll make certain sections of the game slightly easier while toning down the need for Spirit Emblems ever so slightly.
Probably the biggest change takes the form of a decrease in Spirit Emblem usage for certain prosthetic tools. The Lazulite Sacred Flame, the Loaded Axe series, the Sparking Axe, and the Lazulite Axe will now cost less Spirit Emblems to use in combat, while their efficiency is also said to have increased. Elsewhere, the Sabimaru prosthetic tool's poison build-up has received a buff, and the drop rate of Divine Confetti has been increased.
The Blazing Bull is a boss fight that has proved difficult for some players, and From Software has responded in kind by lowering its posture and vitality. It joins a long list of bug fixes for items, enemies, and sequence breaks, as well as improved stability and performance all around.
Will the 1.03 patch aid your playthrough in any way? Spend less Spirit Emblems in the comments below.
[source sekiro.jp]