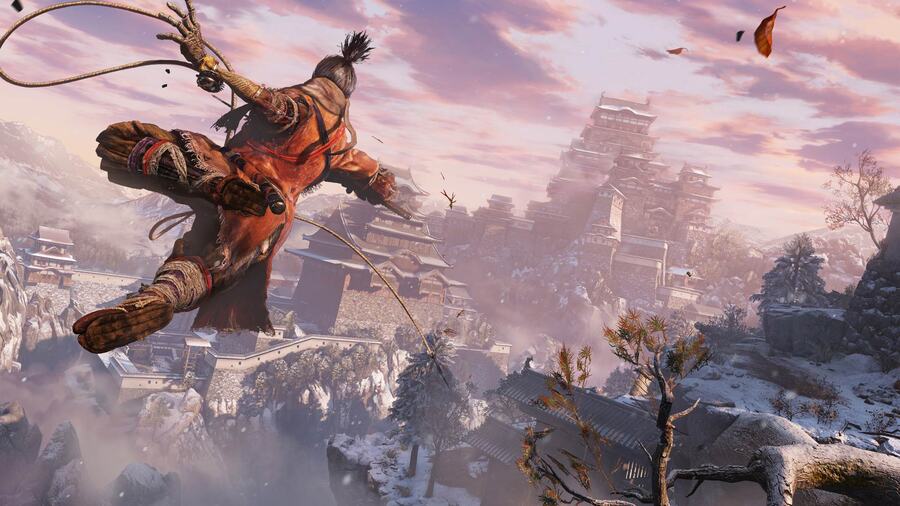 If you've been wondering how well Sekiro: Shadows Die Twice has been doing, publisher Activision has just today released an interesting factoid. The From Software-developed action title managed to top two million sales in less than 10 days, the company has stated in a new press release.
This seems to be a very good pace for a game from the Japanese studio. For comparison, Dark Souls III reportedly sold three million copies in the first month. It seems Sekiro is set to outperform in terms of sales, which is impressive for a new IP.
Michelle Fonseca, Activision's vice president of product management and marketing, seems thrilled by the result: "Sekiro: Shadows Die Twice has brought something very special and unique to Activision's portfolio of games. It's been an honor to work with FromSoftware to help introduce a brand-new franchise to gamers around the world," she said. "The fans have made Sekiro: Shadows Die Twice one of the most incredible game launches of 2019 thus far. The game has performed well on all platforms including PC and we're excited by the continued support from gamers and critics alike. It has been gratifying to see the enjoyment from fans when they overcome each challenge."
The game has also been pretty successful on Twitch, with 1.1 billion minutes of watched gameplay within the first week. It's hard to put that into context, but however you slice it, Sekiro seems to be a popular game to watch as well as play.
Many were dubious about Activision publishing this game, but it appears to have been a fruitful endeavour, and most importantly, the game is great. Are you pleased with Sekiro's early success? Sneak around in the comments below.
[source investor.activision.com]