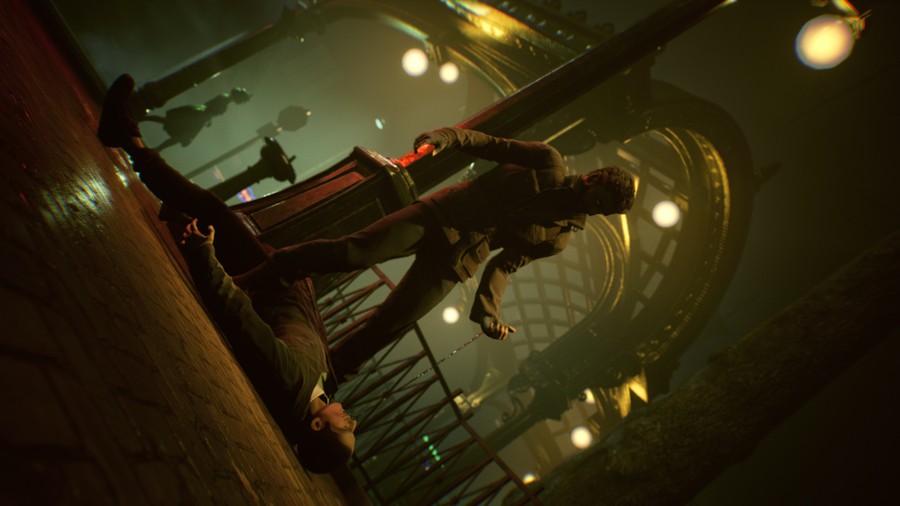 Vampire: The Masquerade - Bloodlines 2 was only just announced overnight, but the team over at Paradox Interactive is already going deep in interviews on what sort of themes we should expect to crop up in its storytelling. During the time that press got hands on with a demo and during interviews, it appears that the title is set to take a firm political stance while also placing a major emphasis on LGBT and mental illness representation.
Speaking with VG247, creative director Martin Ka'ai Clooney said: "It is a political game but I think it's one of those few opportunities that gives us the chance to let people make their own political statement in a way that's not cheap. I don't believe you can look at both sides of a political argument without understanding both sides. It's easy to say this is good and this is bad. But it's definitely taking some political stances on what we think are right and wrong. In terms of the main conflict what is interesting is it's one of those truly balanced issues."
The demo that press got their hands on featured two different character creators - one that allowed them to craft a protagonist to their liking, while the second focused on the more vampiric side of things. "Body type, gender pronouns, employment history, and fashion can all be toyed with for a very modular build." In another preview, Rock Paper Shotgun states that you can pick pronouns separate from your body type.
Finally, in an interview with Kotaku, lead writer Brian Mitsoda states that the team has to adjust its perspective following the 15 years since the original. "We have to be very sensitive about how we handle things like mental illness and that was a concern for us and for Paradox, in how we can make a mature story but if we do anything, we do our homework and make sure that we are punching up and not punching down."
Is the representation of these particular themes important to you when it comes to deciding whether to purchase a game or not? Slay a vampire in the comments below.
[source vg247.com, via rockpapershotgun.com, kotaku.com]