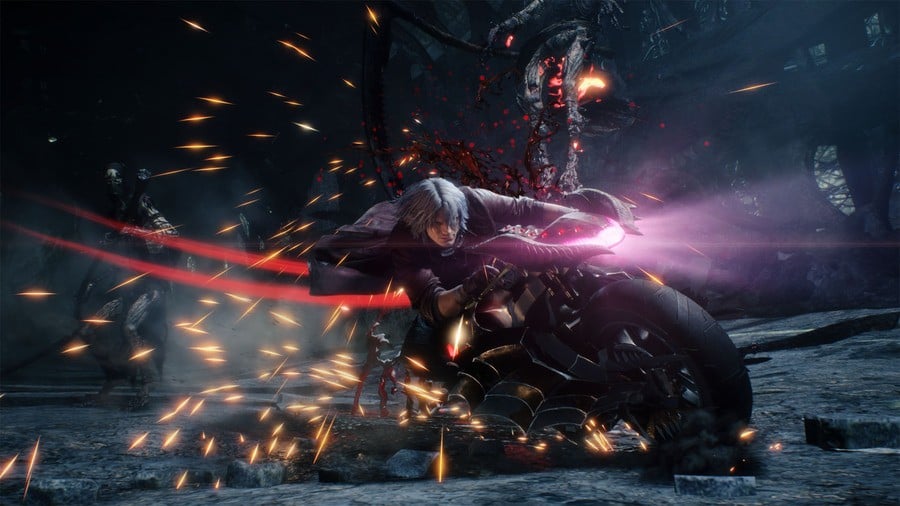 We all know Capcom's over-the-top actioner Devil May Cry 5 is brilliant, and it turns out British gamers think so too. The acclaimed sequel has brought the series back into the limelight atop the physical chart, a feat not achieved by the series since the divisive DmC: Devil May Cry from Ninja Theory. According to GFK, the game sold 20,872 copies at retail.
A new game at number one means ANTHEM has been knocked off its perch, and EA's loot shooter falls into fourth place. Far Cry: New Dawn and Metro: Exodus are also lower down the top 10 at number six and number nine respectively. Meanwhile, Red Dead Redemption 2 leaps back up to second position. Left Alive was the only other new release to enter the top 40, and it did so just barely, making a disappointing debut at number 39.
Here's the latest top 10 in full.
UK Sales Charts: Week Ending 9th March, 2019
Devil May Cry 5
Red Dead Redemption 2
Mario Kart 8 Deluxe
ANTHEM
FIFA 19
Far Cry: New Dawn
The LEGO Movie 2 Videogame
Super Smash Bros. Ultimate
Metro: Exodus
Grand Theft Auto V
[source ukie.org.uk, via chart-track.co.uk]