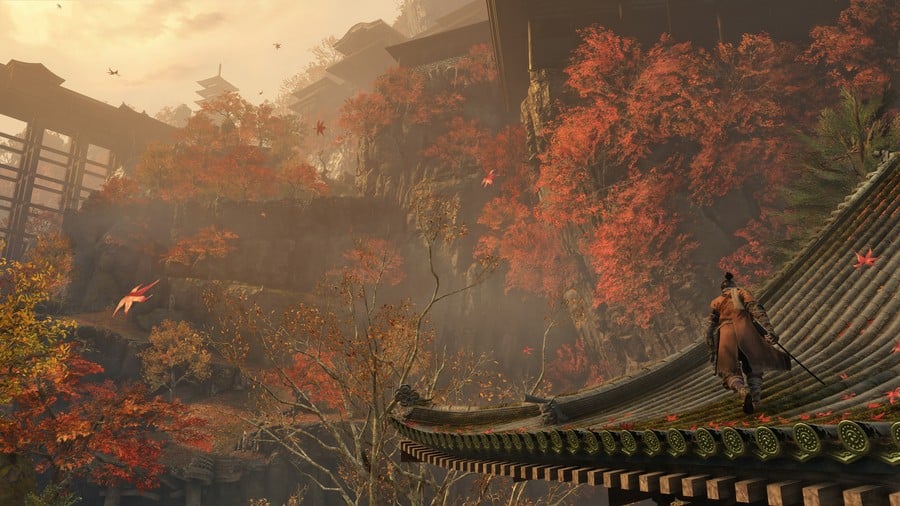 Games these days tend to have huge install sizes, don't they? Red Dead Redemption 2 is famously big, taking up about 100GB of your precious hard drive space. However, it isn't alone; many modern releases are easily north of 50GB, and when you consider PlayStation 4 launched with 500GB of space, it's becoming a bit of an issue.
It's refreshing, then, when a major release manages to squeeze down to a comparably puny file size. Case in point, Sekiro: Shadows Die Twice, From Software's Japan-themed action adventure due in just a couple of days. According to a user on Reddit who appears to have their copy early, the title will only take up about 12.5GB. A 3.6GB day one patch increases that, obviously, but the game's total size still comes in at a fraction of its peers. An impressive feat indeed.
Having said that, From Software is usually pretty good for this. Dark Souls III requires 18GB, while Bloodborne is a little bigger at 27GB. A downward trend, then, but that's a positive for those struggling to make room. We suppose if Sony follows Google Stadia's lead, you won't need to worry about filling your PS5 up.
What do you think of Sekiro's file size? Do you wish games could keep the data to a minimum? Download your comments below.
[source reddit.com]