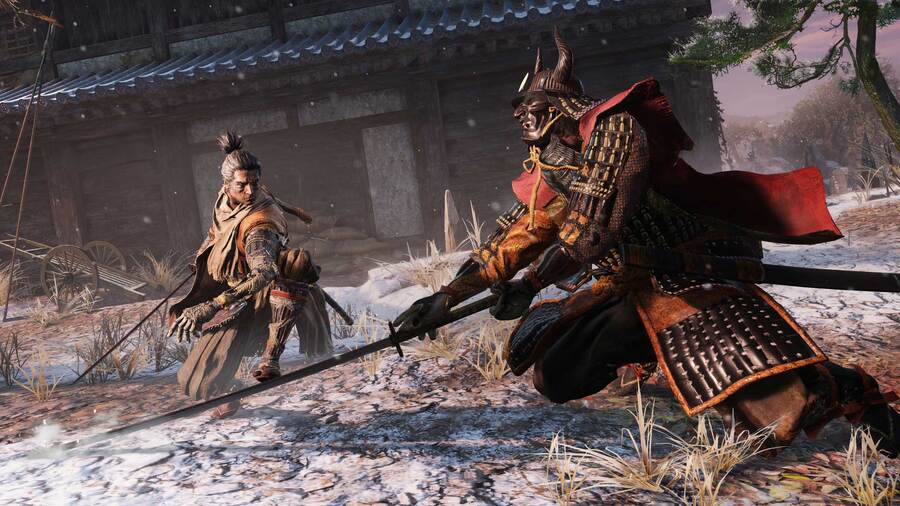 The first round of reviews for From Software's Sekiro: Shadows Die Twice are here, and it looks like we have another top-tier action game on our hands. The title is a bit of a departure from the studio's last few games, but it seems the posture-based combat, increased mobility, and heavier focus on story and characters has benefitted it greatly.
Below you'll find some thoughts and scores from other outlets. As for us, don't worry -- we'll be getting our verdict to you as soon as possible.
While Sekiro certainly shares DNA with the previous Soulsborne games, fundamental sword-fighting battle mechanic changes leave it feeling fresh. However, as the old saying goes, when you live by the sword, you die by the sword, and players need to be aware that this is a game that will see you die many, many times.
IGN - 9.5/10
Sekiro: Shadows Die Twice is a stylish, focused stealth-action take on the FromSoftware formula that evolves in a different and refreshing direction. It may be a bit easier than a Souls game, but it's something amazing all its own.
Sekiro is a wild ride through narrative twists and shocking boss battles, and an amazing triumph or crushing defeat is only ever seconds away.
From Software takes its unique brand of challenging gameplay to the stealth-action genre, and delivers something unforgettable.
Little hints and echoes to FromSoft's past output is in there for those looking hard, but Sekiro is its own one-armed animal. I'm now several hours in, and I cannot stop thinking about it now that I've torn myself away for a moment.