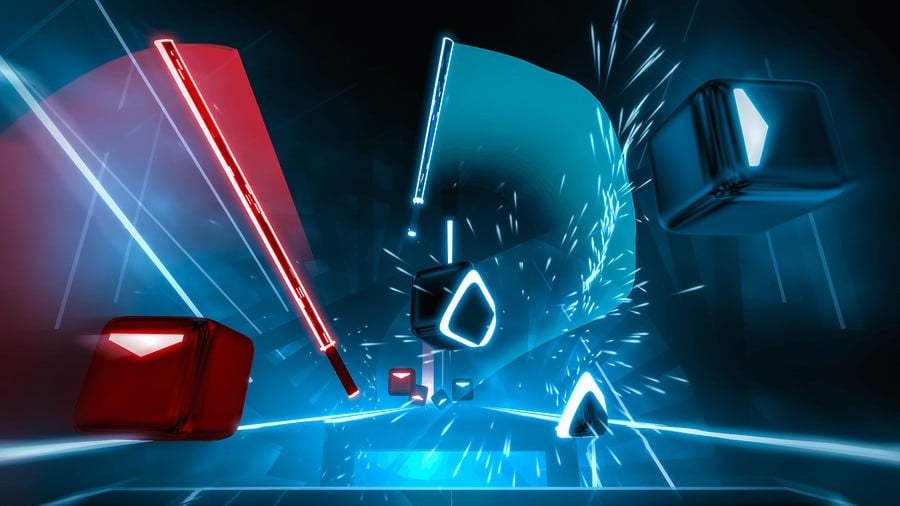 One of PlayStation VR's best games, and one that sparked a short-lived but highly entertaining rivalry at Push Square Towers, Beat Saber is cracking good fun no matter how you slice it. However, one of the main criticisms you can throw at the PSVR version of the rhythm action game is a lack of decent tunes. The songs included by default are high energy and are certainly fun to play, but there aren't very many of them.
That's set to change very soon, though. Developer Beat Games has announced a date for the first DLC pack, which will bring some new tracks to the game. You'll be able to slice your way through some fresh beats from 14th March 2019.
There's no official word on pricing or exactly what songs will be included in the pack, but it's exciting nonetheless. Some brand new music to listen to and patterns to learn? Yes please.
Are you excited for Beat Saber's upcoming DLC? Are you glad to see new songs coming to the game? Always wear your PS Move wrist straps in the comments below.
[source twitter.com]