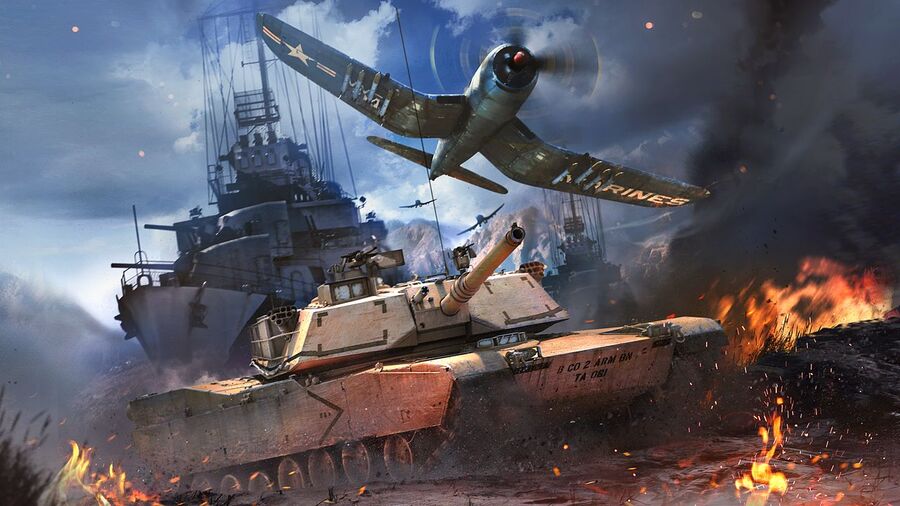 Sony supports console cross-play these days, but it is starting to feel like there needs to be an asterisk at the end of that sentence. While it opened up the PlayStation Network to both the Xbox One and Nintendo Switch last year in Fortnite, it claimed that the functionality was in "beta". There's been no update on how that test is progressing, and while Rocket League has since been added to the programme, there are currently only two titles with console cross-play on the PS4.
There are some who feel that the platform holder is using the "beta" as a cover to pick and choose which titles it wants to support the feature, and it sounds like developers are getting restless. Gaijin Entertainment, the team behind War Thunder, is the latest to speak out, posting a video on its Twitter account publicly asking Sony to explain its stance. It's all a bit unprofessional, but we're going to give the Russian company the benefit of the doubt and assume it's already been in contact with the Japanese giant behind the scenes.
It is a weird one because when the Fortnite "beta" was announced, the PlayStation maker used language to suggest that other games would be added, but it doesn't really appear to be happening very swiftly. On the other side of the coin, though, we've seen conversation around console cross-play all but dry up since Sony changed its stance, suggesting that a lot of the outrage may have been manufactured by people searching for a stick to beat the company with.
[source twitter.com]