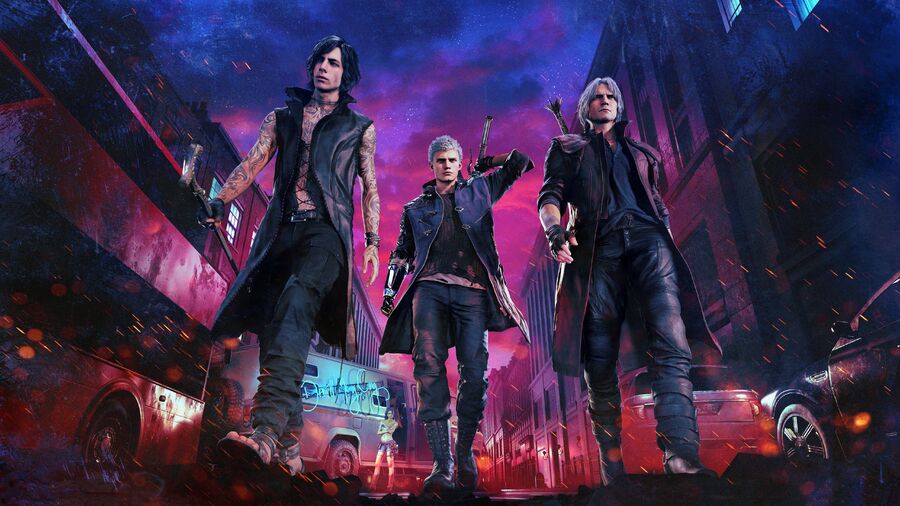 It's been a busy few weeks on the PlayStation 4, meaning we'd be surprised if you've got nothing to play this weekend. In addition to the latest batch of PS Plus games, we've also seen the release calendar stuffed to the figurative brim with big new titles, like Resident Evil 2 and Kingdom Hearts III.
Sammy Barker, Editor
I haven't been committing to any one game of late, just playing a little bit of whatever takes my fancy. While it's quite unlike me, I've been enjoying the variety of experiences, but this weekend I think I really need to sit down and polish off Resident Evil 2.
Robert Ramsey, Deputy Editor
A bit of Monster Hunter: World, a bit of The Division 2 beta, a bit of the Devil May Cry 5 demo... There's almost too many games to cover this weekend, and it's crazy to think that 2019 has only just begun.
Stephen Tailby, Senior Staff Writer
Having slain 13 gentle giants in Shadow of the Colossus, I'm poised to finish off my play through of this gorgeous PS4 remake. I'll also be hopping in and out of the really rather good Apex Legends. I'm pretty terrible at it, mind.
Annette Magaña, Reviewer
Now that I've taken care of Kingdom Hearts 3, I am more excited to get back to saving Raccoon City than ever in both RE2 and RE1, despite the former being one of my most anticipated games of last year. Oh, and testing out that DMCV demo all while studying for midterms. A lil' CUH-RAZY weekend for sure.
Christian Kobza, Reviewer
After finishing my first playthrough of Kingdom Hearts 3 earlier this week, my next goal is to try and check everything off its enormous to-do list while pursuing its Platinum Trophy.
Graham Banas, Reviewer
While I may be waiting rather (im)patiently for Metro: Exodus, that doesn't mean I have nothing to play. Between Call of Duty, Battlefield, NHL, the surprisingly fun Apex Legends, and also the beta for The Division 2. I have quite a lot of options to reach for when it comes to gaming right now!
Jacob Hull, Reviewer
I've finished my first play-through of Resident Evil 2 as Claire and I'll be doing the "2nd Run" this weekend as Leon. I think this remake is an absolute triumph that does what I thought to be impossible: both respecting the original and maintaining that sense of familiarity whilst developing on it to create something new and fresh.
Lloyd Coombes, Reviewer
My partner is playing Spyro this weekend so the TV is hers! I'll be catching up on my Steam backlog and playing some Splatoon 2.
---
Another big WAYP this week with tons of variety in our responses. What games are you playing this weekend? Let us know in the comments section below.