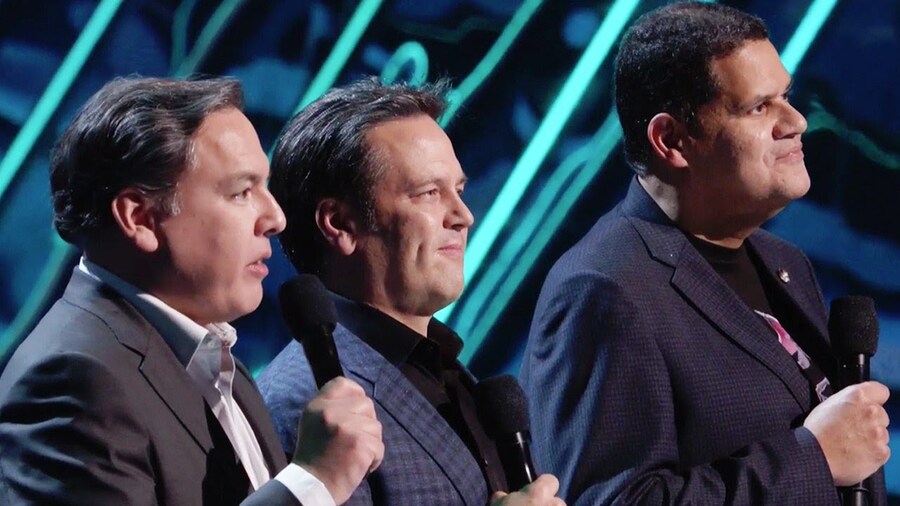 Reggie Fils-Aimé, one of the most well known figures in modern gaming, has announced his retirement. Reggie has been at Nintendo since 2003, working his way up to the position of President of Nintendo of America. He may be leaving, but we'll always remember the memes.
Jokes aside, Reggie has long been an inspiration to just about everyone in the industry. From the on-stage antics that many of us know him for to the way that he's help lead Nintendo to the position that it's in today, the guy demands respect for his time at the company.
Naturally, people throughout the video games industry are now wishing him well, including Sony's Shawn Layden. Much like Reggie has been for Nintendo, Shawn's become something of a face for PlayStation over the last few years, appearing on stage at just about every event that PlayStation's been a part of.
The SIE Worldwide Studios Chairman wrote on Twitter: "Reggie, thanks for all the games and your leadership in our industry. We are a better and brighter place for your wisdom and efforts. With appreciation and best wishes from all your friends @PlayStation." Isn't it nice when we all just get along?
We doubt The Regginator reads Push Square (for obvious reasons, ahem), but we're still gonna take this opportunity to wish him all the best in his retirement.
[source twitter.com]