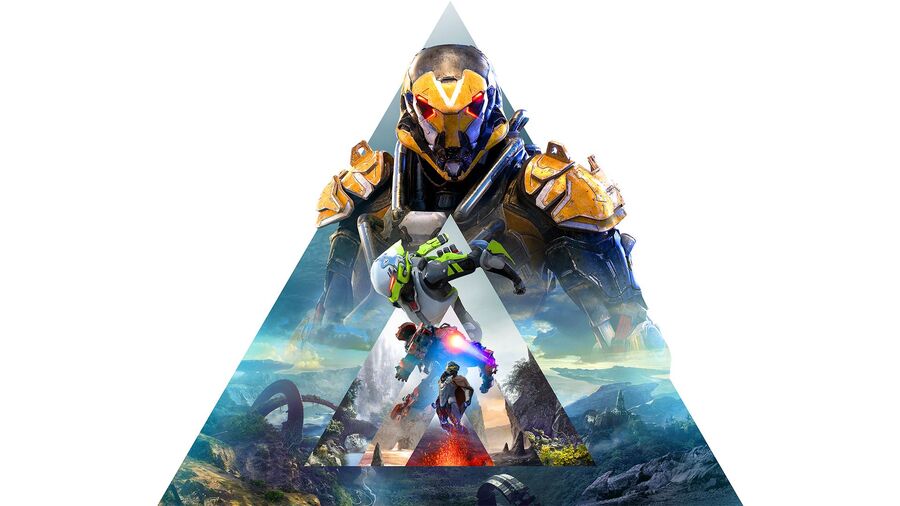 Reported earlier this week, ANTHEM topped the latest UK charts, but its numbers were apparently rather low, meaning that many are expecting it to drop like a rock. Funnily enough, it looks like the same thing could be happening in Japan, where BioWare's sci-fi shooter flew straight to the top of the pile on PS4.
ANTHEM managed to move 78,000 copies in Japan at launch, which isn't too bad, but it didn't exactly have much competition. The only other new top ten entry on Sony's system was the complete edition re-release of NieR: Automata, coming in with 21,000 copies.
As we've come to expect, though, only super mega ultimate blockbusters boost PS4 hardware numbers these days, and so the current-gen console continues to move around 18,000 units per week with the PS4 Pro included.
Hardware sales
Switch – 53,270 (65,958)
PlayStation 4 – 10,632 (11,792)
PlayStation 4 Pro – 6,956 (7,892)
PlayStation Vita – 3,600 (1,767)
New 2DS LL – 3,388 (3,358)
New 3DS LL – 1,052 (1,254)
2DS – 113 (142)
Xbox One X – 51 (55)
Xbox One – 21 (13)
Software sales
[PS4] Anthem (Limited Edition Included) (Electronic Arts, 02/22/19) – 77,938 (New)
[NSW] New Super Mario Bros. U Deluxe (Nintendo, 01/11/19) – 23,235 (455,006)
[NSW] Super Smash Bros. Ultimate (Nintendo, 12/07/18) – 22,430 (2,883,416)
[PS4] NieR: Automata Game of the YoRHa Edition (Square Enix, 02/21/19) – 21,326 (New)
[PS4] Jump Force (Bandai Namco, 02/14/19) – 17,471 (94,365)
[PS4] Kingdom Hearts III (Limited Edition Included) (Square Enix, 01/25/19) – 14,258 (770,068)
[PS4] Far Cry: New Dawn (Ubisoft, 02/15/19) – 12,384 (38,668)
[NSW] Pokemon: Let's Go, Pikachu! / Let's Go, Eevee! (Bundle Editions Included) (Nintendo, 11/16/18) – 11,057 (1,501,846)
[NSW] Mario Kart 8 Deluxe (Nintendo, 04/28/17) – 9,308 (2,142,329)
[NSW] Super Mario Party (Bundle Version Included) (Nintendo, 10/05/18) – 8,770 (1,027,695)
[NSW] Minecraft: Nintendo Switch Edition (Bundle Version Included) (Microsoft, 06/21/18) – 8,380 (615,882)
[NSW] The Legend of Zelda: Breath of the Wild (Limited Edition Included) (Nintendo, 03/03/17) – 7,748 (1,299,813)
[NSW] Girls und Panzer: Dream Tank Match DX (Bandai Namco, 02/21/19) – 7,651 (New)
[PS4] Catherine: Full Body (Limited Edition Included) (Atlus, 02/14/19) – 7,031 (58,855)
[NSW] Splatoon 2 (Bundle Version Included) (Nintendo, 07/21/17) – 5,962 (2,938,590)
[PS4] Resident Evil 2 (Z Version and Limited Edition Included) (Capcom, 01/25/19) – 5,781 (344,273)
[PS4] Metro Exodus (Spike Chunsoft, 02/15/19) – 5,187 (22,701)
[NSW] Phoenix Wright: Ace Attorney Trilogy (Capcom, 02/21/19) – 4,419 (New)
[PS4] Phoenix Wright: Ace Attorney Trilogy (Capcom, 02/21/19) – 3,783 (New)
[NSW] Super Mario Odyssey (Limited Edition and Bundle Versions Included) (Nintendo, 10/27/17) – 2,724 (1,954,432)
[source 4gamer.net, via gematsu.com]