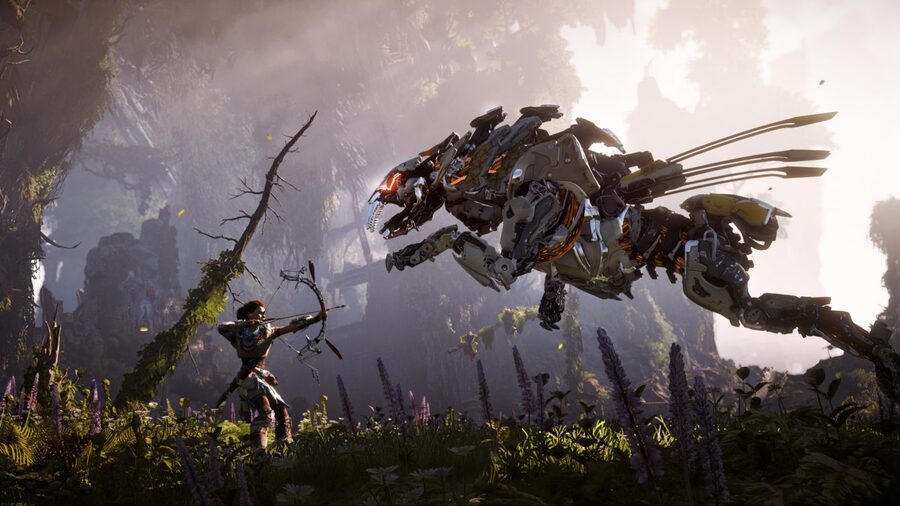 One day, someone will write a textbook about how to successfully launch a new intellectual property, and Horizon: Zero Dawn will be the primary case study. From the minute this game was announced and Aloy was introduced to the world, the enthusiasm was off-the-charts – and developer Guerrilla Games met the hype head-on, delivering a compelling post-apocalyptic world that felt both fantastical and familiar.
It's perhaps no surprise, then, that on its second anniversary the title is celebrating sales of over 10 million units worldwide. That's up significantly from the previous year, when it had sold a very respectable 7.6 million units.
It's an absolutely huge number for a first-party exclusive, and while Sony's first-party franchises have been on the rise this generation, it establishes Horizon as one of PlayStation's big guns. Who'd have thought that the folks behind the Killzone series would have such success with a single player role-playing game? The really exciting thing is that the inevitable sequel will build on all its success – expect to have your brain blown wide open in a few years.
[source blog.us.playstation.com]