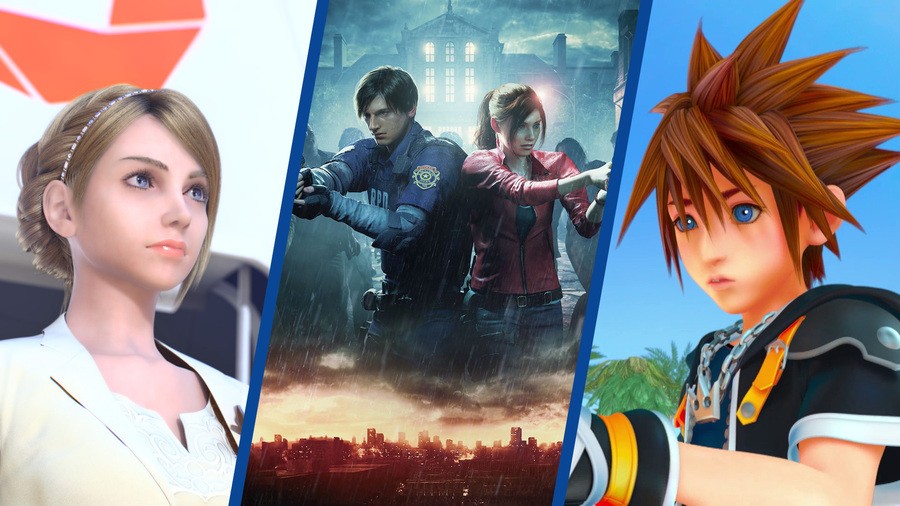 It's the first Game of the Month for 2019, and boy has it been a tough one. January wasn't packed with new games, but a few heavy hitters did the business, making it a big month for PS4 players. It's safe to say that the year has started well.
Ace Combat is back with a bang. Skies Unknown looks and feels great, combining arcade gameplay with some fantastic flair. Senior staff writer Stephen Tailby called it a "top entry" in the franchise, praising its "dramatic and slick" aerial action. "Whether you're a diehard fan or coming to this game fresh, Skies Unknown is a joy, and a series highlight," Stephen concluded, awarding the roaring release an 8/10.
Read our full Ace Combat 7: Skies Unknown review here
The return of a much loved Japanese RPG that many Western fans never got to experience, the enhanced remaster of Tales of Vesperia reminded us of just how great Bandai Namco's long running series can be. We gave it a rock solid 8/10, dubbing it "one of, if not the best Tales game". We finished our review off with further praise: "Vesperia is a borderline classic Japanese RPG, and one that still holds up in 2019 thanks to a great cast of characters and some finely poised action."
Read our full Tales of Vesperia: Definitive Edition review here
Wow, Kingdom Hearts III actually launched last month. Can you believe it? We're honestly still struggling. It's been a long time coming, but it was worth the wait according to reviewer Liam Croft. "The fact that Kingdom Hearts III even managed to release could be considered a miracle in of itself, but what's perhaps even more surprising is that the finished product defies all expectations," he wrote. A big fat 9/10 for Sora and the gang.
Read our full Kingdom Hearts III review here
A remake of a PSone classic that's already being called a top-to-bottom masterpiece by many, Resident Evil 2 is one of the series' crowning achievements, and our Game of the Month for January 2019.
Liam was on the scene again for this one, calling it "one of the most accomplished remakes of the generation". He closed the 8/10 review by writing: "Capcom has lovingly recreated every historic location and moment you remember from 1998, and you owe it to yourself to witness that spectacle first-hand."
Capcom's on one heck of a roll right now.
Read our full Resident Evil 2 review here
---
What was your PS4 Game of the Month for January 2019? Vote for your favourite in our poll, and then let your voice be heard in the comments section below.
How we decide our Game of the Month: At the end of each month, the editorial team put together a list of nominees. Nominees must have been released within the month, and they must have been reviewed by Push Square. We select nominees based on our own review scores.
The editorial team then presents this list of nominees to the rest of the Push Square staff. Staff are asked to vote for three games that they think deserve to be crowned Game of the Month. First choice gets 3 points, second choice gets 2 points, and third choice gets 1 point. When voting closes, we tally the results to determine the order of this article. The game with the most points is our Game of the Month.