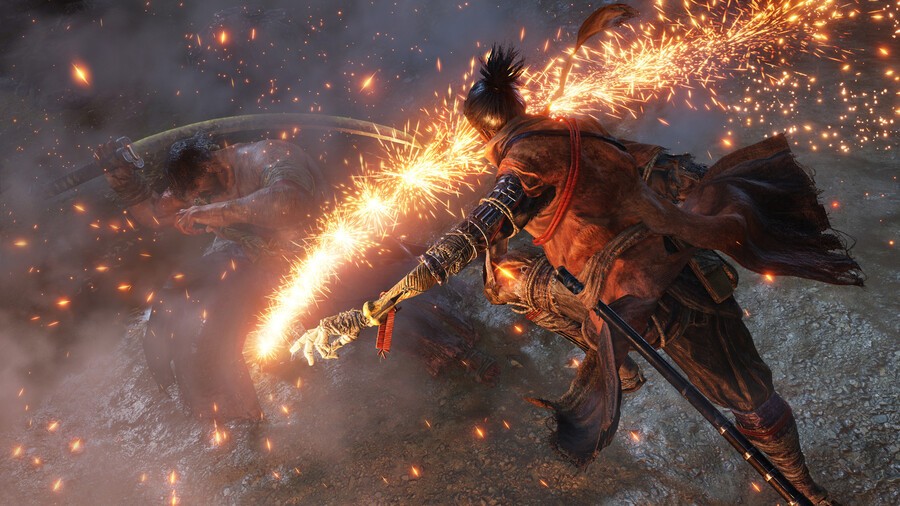 We've known for a while that FromSoftware's upcoming action game Sekiro: Shadows Die Twice won't have online features. From Demon's Souls to Bloodborne, the developer's major games have all featured the ability to play online, allowing players to team up to conquer bosses together, invade other games to cause some havoc, or simply leave a note for future adventurers to find. This will all be absent from Sekiro, which has been designed from the beginning as a single player experience.
Speaking with Game Informer as part of its latest cover story, From says excluding online elements meant the studio could improve the game in other ways. For example, no online means you'll be able to pause the game whenever you like, a basic feature missing from other Soulsborne titles. Also, knowing only one player will be tackling enemies and bosses means they can be designed with that in mind, and the same goes for the game's world.
Yasuhiro Kitao of FromSoftware explained: "When creating these playspaces, we don't have to take into consideration how players will operate with one another in these maps, or how they may exploit the playspace by cooperating or something like this. So it allows us, again, to hone in on the player experience, and really capitalize on that lack of restriction that comes with creating a multiplayer-based game, and let our imagination run wild in these places."
Are you happy that Sekiro: Shadows Die Twice is a solitary experience, or would you have preferred the online aspects be left in? Pause for thought in the comments below.
[source gameinformer.com]