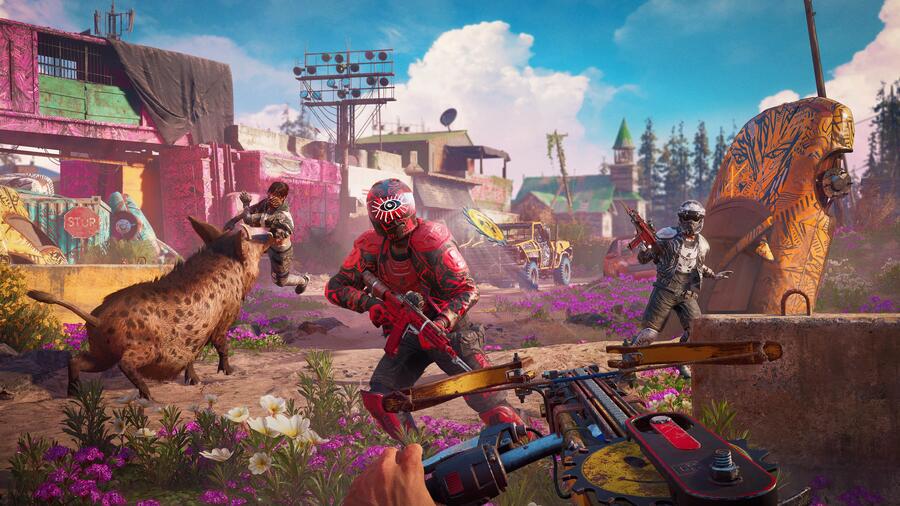 In a quick video posted to the game's Twitter, Far Cry: New Dawn creative director Jean-Sebastien Decant explains a couple of fresh features. Decant starts off by saying that the upcoming open world shooter pushes "the light RPG approach", meaning that various little RPG elements have been added to the Far Cry formula. No surprise there.
Decant gives a couple of examples. The first is that you can now craft weapons that have 'ranks', and the higher the rank, the more effective it'll be as dispatching enemies with higher ranks. Sounds a bit like levelling up, we suppose.
On top of that, you'll be able to decide what happens to conquered outposts. Liberate an enemy base and you can either take it over and move your people in, or you can "squeeze" it for an instant gain in resources. However, squeezing means that the enemy will eventually return and retake the outpost, and the next time you're around, it'll be better defended.
Are you looking forward to New Dawn? Are you a fan of more RPG mechanics? Go ahead and craft your best weapons in the comments section below.
[source twitter.com]