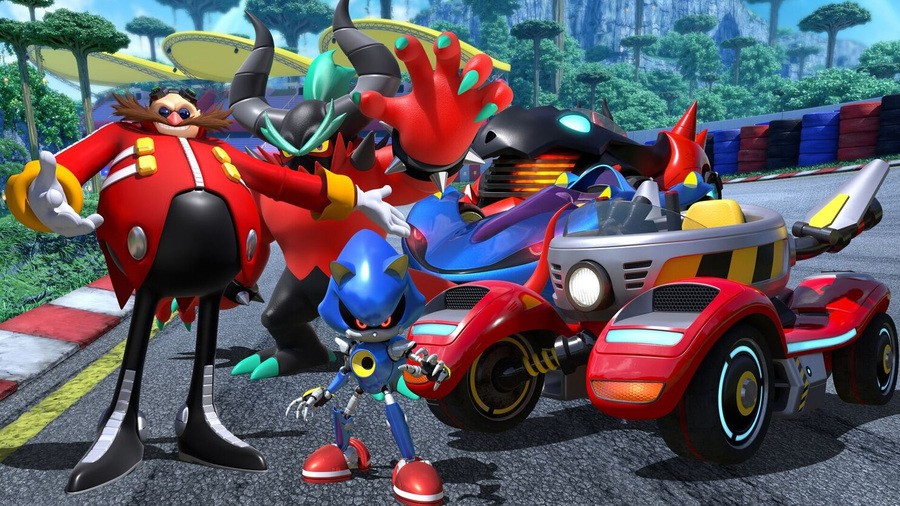 SEGA has just revealed another trio of characters for its upcoming co-op kart racer, Team Sonic Racing. As you can see, Team Eggman features three of the hedgehog's adversaries -- Zavok (a villain from Sonic Lost World almost no one will recognise), Metal Sonic, and of course, Dr Eggman himself.
As with the rest of the roster, each character is assigned a class. Dr Eggman is a Technique character, Metal Sonic is obviously the Speed demon, and Zavok is this team's Heavy. Combining abilities and swapping weapons is key to Team Sonic Racing's gameplay, so it's nice to see these villains playing by the rules.
The game is due out on 21st May. Will you be using Team Eggman to chase down Sonic and his primary colour pals? Drive each other mad in the comments below.