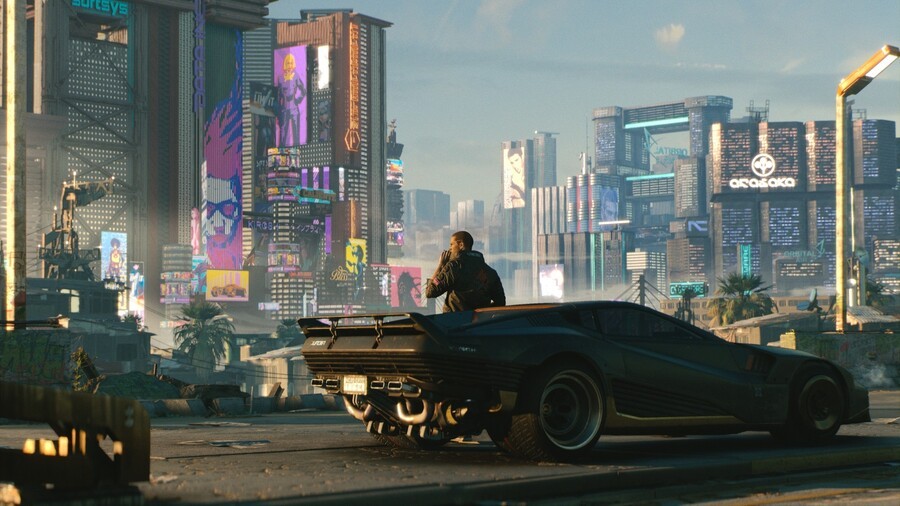 After spending six years working on Cyberpunk 2077 -- and almost 13 years at developer CD Projekt Red -- creative, narrative, and setting director Sebastian Stepien has moved on to pastures new. The veteran has left the company to join Blizzard in order to work on a currently unspecified project. It goes without saying that this discovery has sparked some serious speculation across the gaming sphere.
As it's always quick to do, the internet has coughed up numerous potential reasons as to why Stepien has moved away from CD Projekt Red, but there are two common threads. The first is a cynical one: Cyberpunk 2077's development has been a rough ride and Stepien's departure is just another indicator of this. The second potential reason is much happier: Cyberpunk 2077 is actually a lot closer to being finished than many of us thought, and Stepien has left because his job's done.
Either of them could well be true for all we know, but as is usually the case, it's probably best not to jump to conclusions. The gaming industry is a constantly shifting beast, with developers jumping from one studio to the next all the time. While Stepien clearly had an important role at CD Projekt Red that he's held down for many years, we need to remember that the Polish outfit is now bigger than it ever has been. Stepien isn't the first veteran to leave and he won't be the last -- it's just how it goes.
it's also worth pointing out that CD Projekt Red is still hiring for various positions when it comes to Cyberpunk 2077, suggesting that, yes, the title won't be released for quite some time yet. In any case, we like to think that the developer knows what it's doing, and hopefully, we get to see more of Cyberpunk 2077 sooner rather than later.
What do you make of this? Keep on guessing that Cyberpunk 2077 release date in the comments section below.
[source linkedin.com]