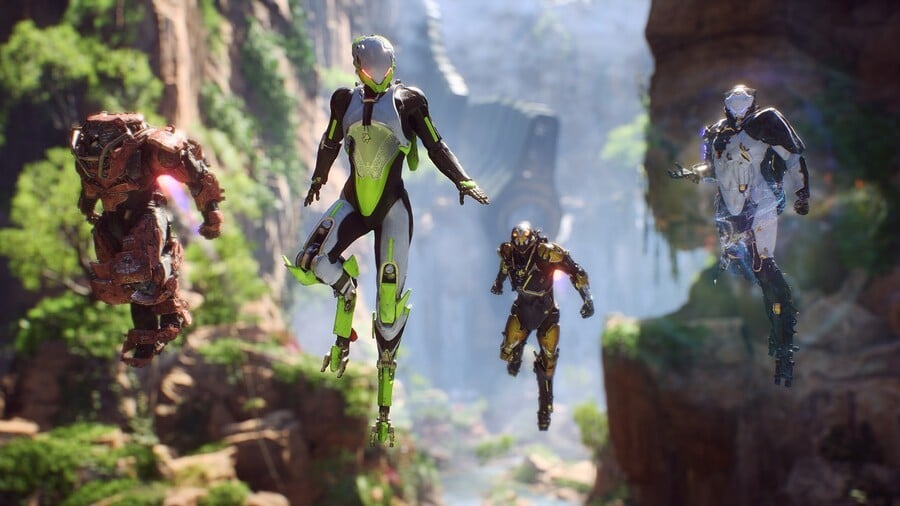 BioWare's reiterated that it's still busy working on improving the "player experience" for the ANTHEM public demo, which goes live tomorrow. Following on from the disastrous VIP demo last weekend, the developer's put out a number of statements over the last five days or so, all of them basically amounting to "we'll try and fix things, please give ANTHEM another shot". Hey, fair play if it can.
There was speculation that the public demo would be pushed back, but at this point, it's almost certainly going ahead. The latest post on the studio's official blog reads: "We're hard at work to be ready for our public demo weekend, starting tomorrow, 2/1. This week has been focused on improving the player experience in the demo – that focus was based on our learnings and your feedback. For those of you that played last weekend, you should see significant improvement in multiple areas over last week."
It continues: "While we are confident that these changes will improve this weekend's experience for players, we're also cognizant that we may see recurring and new issues. Our team will again be working around the clock to deal with any problems that arise so that all players can enjoy the game."
Obviously this public demo is quite a big deal. In some ways it could make or break the game for a lot of potential buyers, so BioWare's clearly eager to get things right. Here's hoping that it goes a lot more smoothly than the VIP outing.
Will you be trying the ANTHEM demo tomorrow? Squad up in the comments section below.
[source blog.bioware.com]