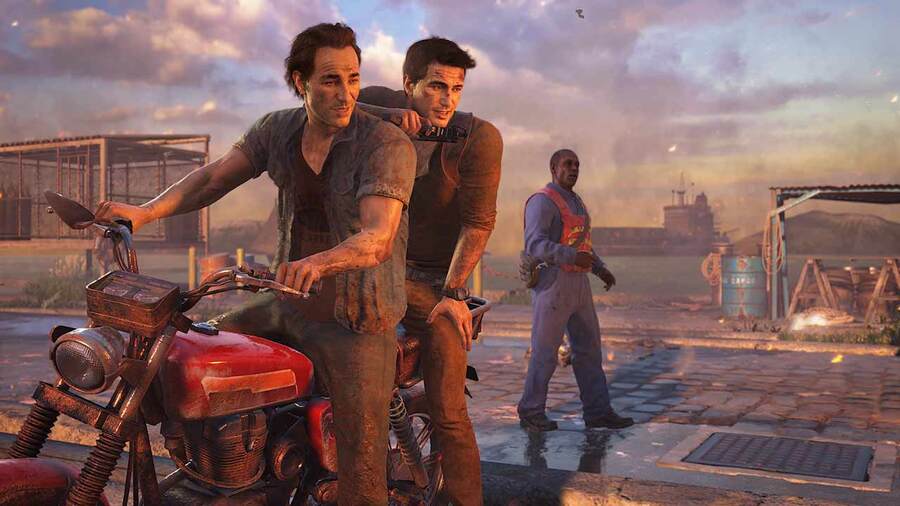 It's officially December, can you believe that? Just where has this year gone? To be fair, it's been a busy one, crammed to the figurative brim with big releases – from God of War right the way through to Red Dead Redemption 2. But now it's time to clear your backlog because it's time to start thinking about your Game of the Year. Do you think you'll be able to decide?
Robert Ramsey, Deputy Editor
I nabbed myself a 4K TV and so I'm now committed to playing every single PS4 game I own so that I can gape slack-jawed at the visual improvements. So far Red Dead 2 and Assassin's Creed Odyssey have both wowed, but I can't wait to try the likes of Uncharted 4 and God of War.
Stephen Tailby, Senior Staff Writer
I'll be riding into Red Dead Online this weekend, exploring its many missions and multiplayer modes. However, it'll have to come second to Youtubers Life, a game I'm reviewing that couldn't be more different to Rockstar's open world epic. Don't forget to like, comment, and subscribe!
Annette Magaña, Reviewer
After being MIA for almost two weeks, I will be back. Although seeing how I might start my Finals essays this weekend after my DMC marathon, who knows? Pff, who am I kidding, better get started on Kingdom Come: Deliverance after nabbing it for 20 bucks. Begone homework!
Christian Kobza, Reviewer
This weekend I'll be diving into Assassin's Creed Odyssey courtesy of a Black Friday sale. I enjoyed the time I spent getting the Platinum Trophy in Origins, and I'm finally feeling ready enough to tackle the next entry in the series.
Jamie O'Neill, Reviewer
I'm still playing PSone games that feature on the PlayStation Classic. While this may seem counterproductive before the mini console has released, I've enjoyed seeing Push Square publish our PSone reviews recently. I'm well versed about all aspects of the PlayStation Classic – Sammy's comprehensive hardware review was very informative – so I'm looking forward to collecting my pre-order on Monday.
Nicole Hall, Reviewer
This week I've been diving deep into the wondrous underwater worlds of Abzû as it joins the Switch's ever-growing catalogue of games. I've also been making progress towards Platinum number two in the Spyro Reignited Trilogy. Although the Plats yield little challenge, it's super fun putting my younger, less thorough self to shame.
Rebecca Stow, Reviewer
Aside from finally finishing Red Dead Redemption 2, I've been playing Bendy and the Ink Machine which is a whimsical and dark indie game I've been pouring over for the past few days. Bendy and the Ink Machine has a delightful cartoon style which creates a clever juxtaposition between the true horror nature of the game. With clever puzzles and a intriguing story this indie game is one not to be missed.
Victor Nowogurski, Moderator
So now that one holiday is done I will be getting back to regularly scheduled gaming. This weekend I will be playing Fallout 76. Despite all the negativity this game is getting I am having a lot of fun exploring the land with my friends.
---
What are you playing this weekend, then? Is it something new or something? Follow the usual drill in the comments section below.