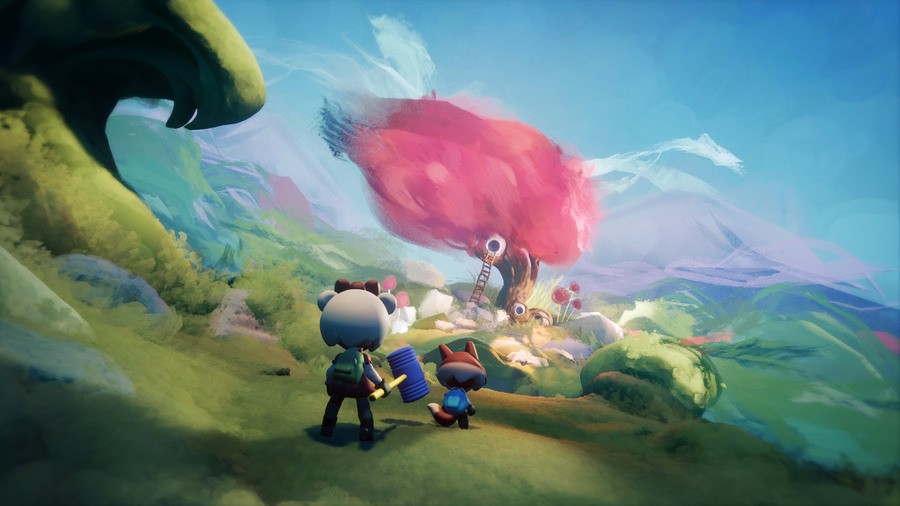 Is it finally happening? Will Media Molecule really go ahead with it? Could we really, actually be playing the Dreams open beta test before Christmas? We're not entirely sure just yet, but it seems that the aloof Sony studio is gearing up for something tomorrow.
Media Molecule has been streaming its unfathomably ambitious creation game on a pretty regular basis, so news of a live stream isn't all that unusual. What is unusual is the way the announcement has been worded: "Totally normal Dreams stream." So, totally not a normal Dreams stream, then. Seeing as the developer has continued to insist the elusive beta is still coming in 2018, and seeing as 2018 is very nearly over, we take this to mean tomorrow's stream could very well give us a release date at long last. In fact, it could well be released tomorrow during the stream, considering this year only has a couple of weeks left to go.
We don't want to get too ahead of ourselves, but it's pretty clear the studio is referring to the beta. We'll know by this time tomorrow, anyway. Here's hoping we'll be getting a Christmas miracle. Are you excited to play the Dreams beta? Do you think it's still coming this side of 2019? Let your imagination run wild in the comments below.
[source twitter.com]