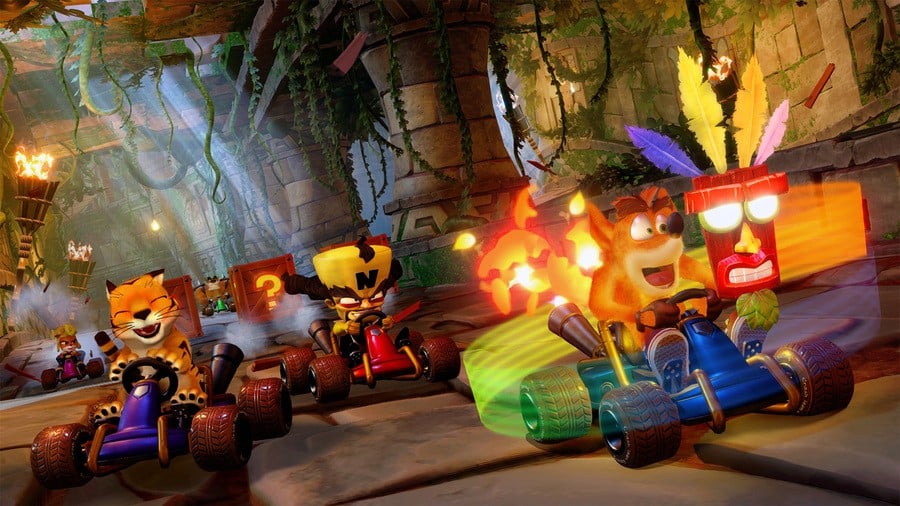 If you weren't aware, you can already pre-order Crash Team Racing Nitro-Fueled over on the PlayStation Store. It's going for a reasonable £34.99/$39.99, and purchasing the game early will net you a few digital goodies: a PS4 theme, some avatars, and an undisclosed in-game item. However, it's not your only option -- there's also Crash Team Racing Nitro-Fueled: Nitros Oxide Edition.
This version of the game costs £54.99/$59.99, which is a fair jump up from the standard version. For your extra 20 notes, you'll receive early access to Nitros Oxide, the big baddy that would otherwise take some doing to unlock the old fashioned way. You'll also get a bunch of character skins, which appear to be exclusive to this version of the game. If you ask us, it seems pretty pricey for what you're getting; the main attraction is unlocking Nitros Oxide, but you can do that any way by playing normally.
It's also extremely early to be flogging a special edition -- the game isn't out for six months yet. We'd imagine further details will be made available as release day draws closer. Will you be plumping for the Nitros Oxide Edition, or are you happy with the regular version of Crash Team Racing Nitro-Fueled? Dodge those potions in the comments below.
[source store.playstation.com, via resetera.com]