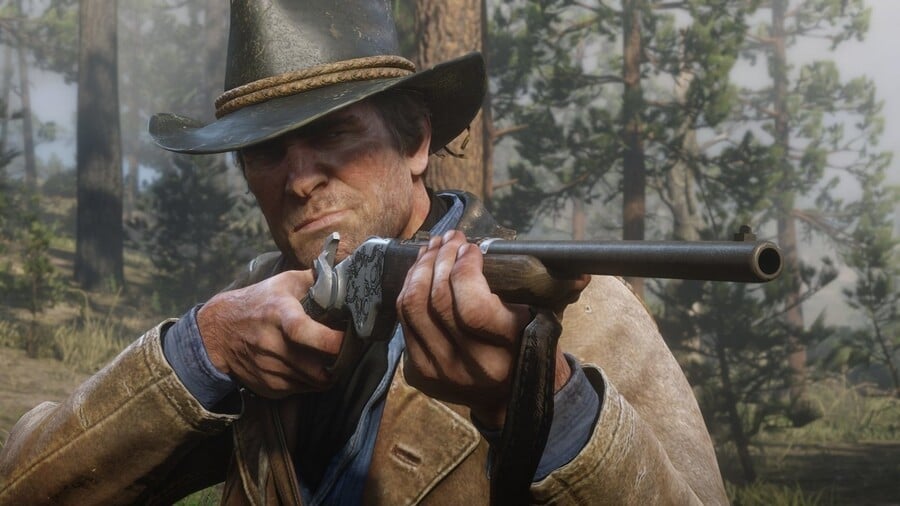 Remind us to never, ever get on the wrong side of Rockstar and parent company Take-Two. UK-based website Trusted Reviews has pulled an article from earlier in the year that included unannounced Red Dead Redemption 2 details – and it's stumped up an eye-watering £1 million (~$1.3 million) in order to settle. That money, as per Take-Two's directive, will go to charity.
Back in February 2018, the site ran a story based on development notes pertaining to the hotly anticipated Western. It claims that it received the document in August 2017, but wasn't able to corroborate its contents until the following year. The article – which has now been removed – mentioned first-person mode and a potential Battle Royale feature, the latter of which hasn't been officially revealed.
"On 6th February 2018, we published an article that was sourced from a confidential corporate document," the site said. "We should have known this information was confidential and should not have published it. We unreservedly apologise and we have undertaken not to repeat such actions again. We have also agreed to donate over £1 million to charities chosen by Take Two Games."
It's an odd one because it's not entirely clear what laws have been broken and in which countries, although you'd imagine that Trusted Reviews would have sought some form of legal advice before podding out a seven figure settlement. "Take-Two takes security seriously and will take legal action against people or publications who leak confidential information," the company explained.
To our knowledge, this is the first story of its kind, with video game coverage often relying on leaks and insider sources. There are laws to project media from this sort of thing, but it can be costly going through the courts. The upshot of all this is that the American Indian College Fund, the American Prairie Reserve, and the First Nations Development Institute will all benefit from the cash injection.
[source trustedreviews.com, via variety.com]