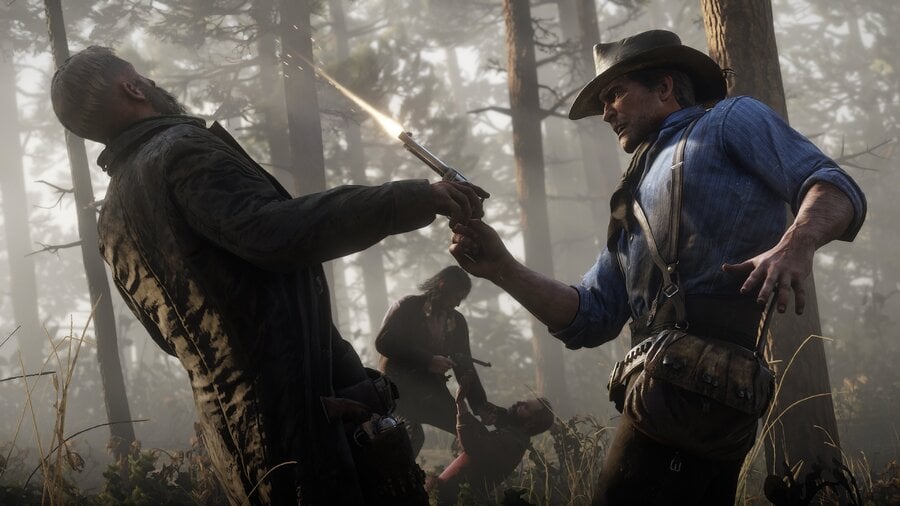 The Red Dead Online beta is now live on PlayStation 4, or at least, it is if you bought the Ultimate Edition of the game. We've been playing around with it for most of the afternoon (was that a stealth brag?) and so far it seems pretty good. It already feels a lot more fleshed out than GTA Online did when it launched, and it appears to be impressively stable in terms of performance.
There is one potential issue that's already got people riled up on social media, however. At the time of writing, there's no way to set up a private game session. In other words, you're always going to be in a world with other players, and yes, they can kill you.
Now there's every chance that there are no privacy options because this is a beta -- Rockstar may want everyone playing together so that the servers can be stress tested properly. Still, if you were hoping for a quiet time either alone or just with friends, then right now, you're out of luck. What's more, there's no passive mode like in GTA Online.
Were you hoping for private sessions in Red Dead Online? Pray they get added so that you can avoid grief in the comments section below.