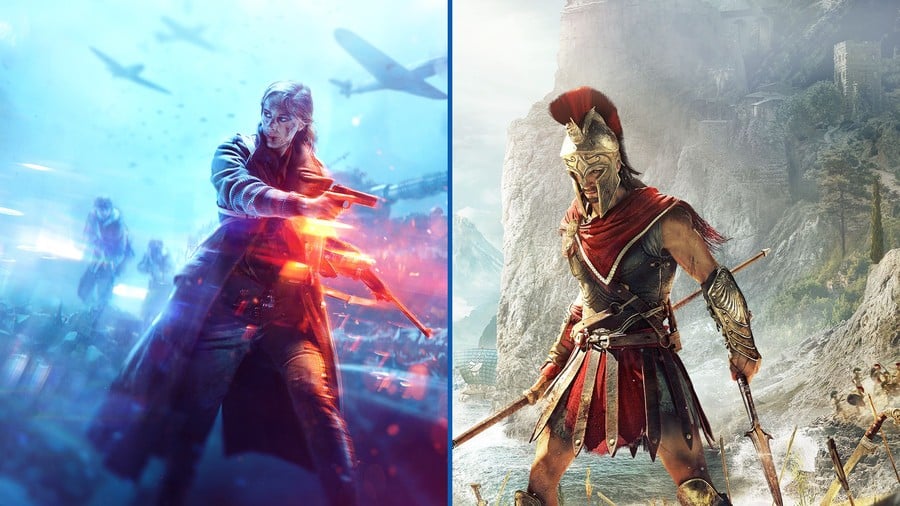 Happy Black Friday, everyone -- time to prize open your wallets and splash out on some bargains. There are lots of enticing offers to be found across the Internet today, but tucked away on Amazon UK is a collection of PS4 game double packs that are worth highlighting. Essentially, they consist of two of this season's biggest releases for the price of one, which is pretty decent value.
Most of these double packs include the just released Battlefield V. You can buy DICE's World War 2 FPS along with Call of Duty: Black Ops 4 for £65, Assassin's Creed Odyssey for £60, or Far Cry 5 for £50. There are plenty of other options too, which we'll include below for you to peruse. The odd one out is a double pack including FIFA 19 and Spyro: Reignited Trilogy for £55.
You can find more of the Best PS4 Black Friday 2018 Deals UK and Best PS4 Black Friday 2018 Games Deals through the links. What do you think of these PS4 game double packs? Let us know in the comments below.