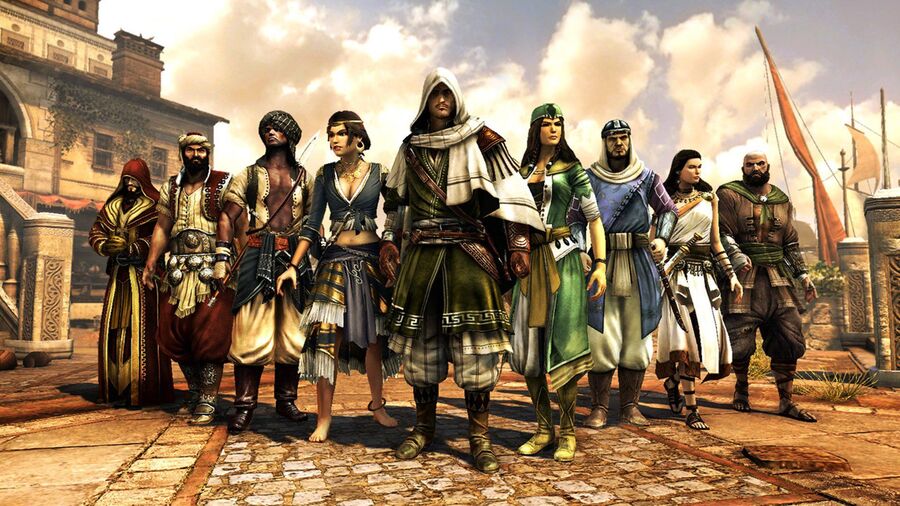 The Assassin's Creed games had online multiplayer for a time, but it was eventually ditched somewhere along the line. It was quite an enjoyable way to play, with a spin on typical multiplayer modes that saw players hiding from, stalking, and assassinating each other. In a new interview with Game Informer, Ubisoft's chief creative officer Serge Hascoet has commented on the possibility of the mode potentially coming back to the series.
When asked about Ubisoft's current technology, Hascoet said: "We have many technologies, so it's case by case, but Assassin's Creed has no multiplayer mode, and that is very important for the social aspect of gaming, so we are looking for that. Also, when you want to change something in the world in our games, right now the player has to download 20GB."
He continued when asked if Ubisoft wants to make its technology more flexible, suggesting that with the right tech, multiplayer could be back on the cards. "Yes, I want our game to become a place where there are many changes and new events. Even in Assassin's Creed. We have to change our games' agility. We have to consider mobile crossovers. There are millions of changes I would make. For example, the number of players. Today, our online technology could support 100 players, but at what cost? If we remove the crowd and stuff like that in Assassin's Creed we could make online easier ... it's a case by case basis. If a project needs 100 players at the same time then we can do it, but we need to find the added value."
By the sound of it, multiplayer is certainly in the conversation, and Ubisoft is obviously aware of the battle royale phenomenon. We wouldn't be surprised if online play of some form came back to the series, perhaps with a refreshed approach -- much like what's been done with the single player aspect. Stranger things have happened.
Would you like to see the return of multiplayer in Assassin's Creed? Hide among the crowd in the comments below.
[source gameinformer.com]