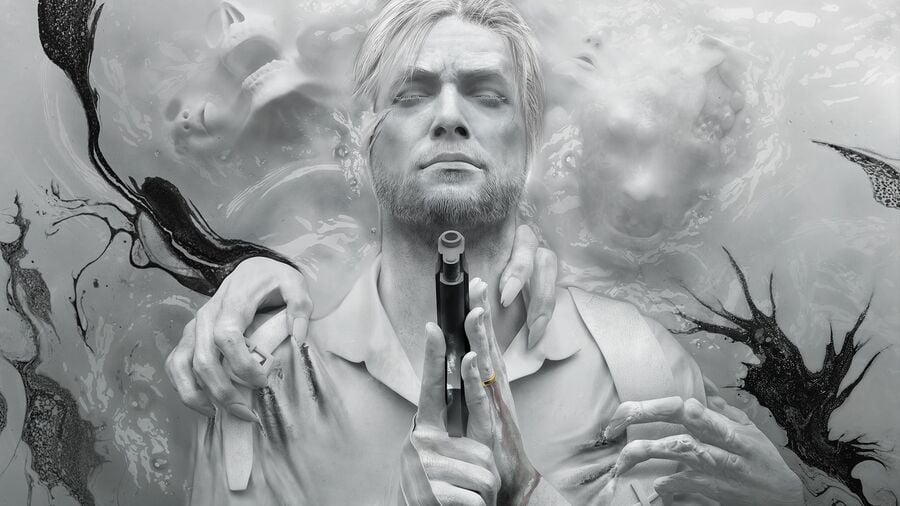 Call of Duty: Black Ops 4 is out and Red Dead Redemption 2 is calling, so there's lots for us to gab about in this week's WAYP. All that's left is for us to pose that age old question: what are you playing this weekend?
Sammy Barker, Editor
I've got until Red Dead Redemption 2 releases to finish off Hitman, because I want to be ready for the sequel next month. I'm probably nearing 100 hours in this game now, and I still have tons left to do.
Stephen Tailby, Senior Staff Writer
As I'm in between some big games right now, it seems like a good time to dive back into back log territory. Hitman and DOOM have both been started, so it'd be great to make more progress in these two this weekend.
Alex Stinton, Reviewer
With Red Dead Redemption 2 riding into town in a couple of weeks, I'm on a clock with anything I'm playing right now. As a result, I'm up to my eyeballs in Spartans as I criss-cross the Med on my quest to finish Assassin's Creed Odyssey in time. I don't fancy my chances of success.
Annette Magaña, Reviewer
It's Spooktober, guys. Getting to play some horror games during this month is obligatory. I will try to see if I can finally beat The Evil Within with almost no ammo left. If all fails, I will just go to Silent Hill. I'm still grief-stricken over the cancellation of Silent Hills.
Christian Kobza, Reviewer
Having finished my time with Forza Horizon 4, I've come to the conclusion that the third entry is better in nearly every respect. I finished my first playthrough of Metro 2033: Redux so this weekend will be my second playthrough for the Platinum Trophy.
Jamie O'Neill, Reviewer
Following WAYP 240, I'll continue playing the first Ratchet & Clank on PS Vita, but I'll supplement my celebration by watching the 2016 animated film, and reading Joey Thurmond's Insomniac Games Discusses the Past, Present, and Future of Ratchet & Clank interview for Push Square. Thanks again to my kind friends for buying me The Ratchet & Clank Trilogy.
Nicole Hall, Reviewer
After basking in the glory of Assassin's Creed Odyssey for the past week, I've had to pry myself away as to indulge in some Black Ops 4. The latest Call Of Duty instalment feels as much of a nostalgic throwback to the good ol' Black Ops 1 days as it does a fresh-faced Call Of Duty experience. Excited to sink my teeth well in.
Rebecca Stow, Reviewer
Whilst there's a slump before Red Dead Redemption 2 comes out I decided to take a trip down memory lane and play one of my favourite first person shooters, Far Cry 5. It's been a while since its release and I thought it was about time to comb through some missed Trophies. Even now, I'm still wowed by the living and breathing open world and though I finished the game a long time ago I'm impressed by the level of quality in the stories I initially decided not to play. Makes me miss Hope County that little bit more.
---
It's another meaty WAYP from us, so let's see your comments down below. What are you playing this weekend? Only one of our team's playing Call of Duty – how many of you are busy in Treyarch's latest shooter? Let us know below.