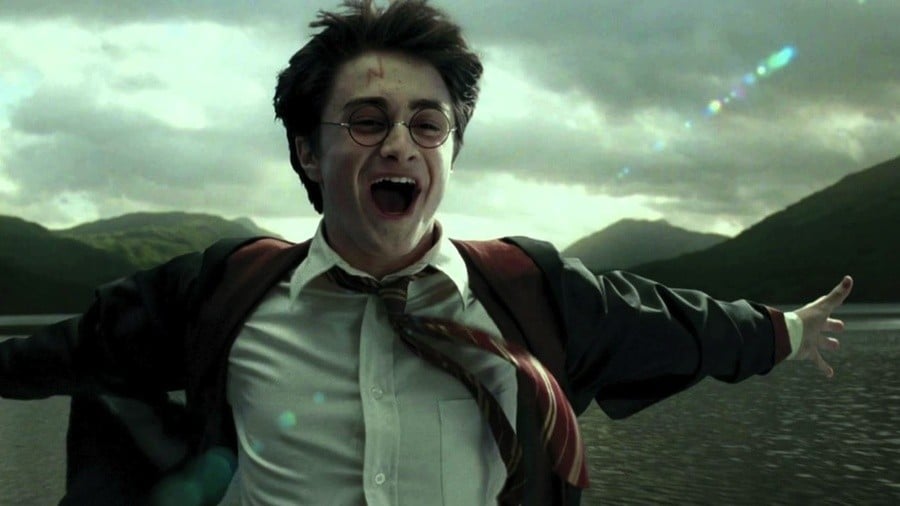 We weren't sure what to make of today's rumoured Harry Potter RPG leak, but we were leaning towards real purely because of the sheer effort it'd take to create a trailer like the one that got uploaded to YouTube. And now, we must admit, it's looking more and more legit, as Warner Bros has hit the clip with a copyright strike, taking it offline. Apologies if you didn't see it already, but it looked good – albeit early.
While the mega corporation could explain away the copyright strike in a multitude of ways – the video featured the Harry Potter music, for example – we think it's pretty obvious what's going on here: the publisher didn't want you to see the video in the first place. Online scuttlebutt suggests that this was an internal video, not intended for release to the public; according to the leaker on Reddit, it was shown to him during a focus testing session in a mall. Crazy – but not altogether unbelievable.
The story makes more and more sense when you consider that Avalanche Software (not Avalanche Studios) is purportedly working on the project, and it was recruiting writers last year who could lend a "British authenticity" to an upcoming role-playing game. We absolutely believe that this game is in development in some capacity, the real question is whether it goes into full-scale production or ends up a pitch never to see the light of day again.
Update: Lizo Mzimba, a legend of British children's TV, has provided a little more information on the game. Remember all of this is subject to change, but it's interesting to say the least:
[source youtube.com, via reddit.com]